Badminton team wins academic award

2

min read
Upon hearing that De Anza's 2017 women's badminton team was the recipient of the Badminton Scholar Team Award by the California Community College Athletic Association, head coach Mark Landefeld thought the timing of the award was unusual, but he was proud of the team's accomplishment.
Each year, the CCCAA awards The Scholar Team Award to athletic teams who, according to the CCCAA website, have "excelled academically with a total GPA of 3.0 or higher and demonstrated better than average accomplishments in intercollegiate athletic composition."
This is the second time the women's badminton team received the award, the first being in 2014. The recipient community colleges were posted on the CCCAA website on Feb. 7.
The award was given to the team based on the academic and athletic performance of the 2017 team members. Hence, to Landefeld, it was unusual to hear of the Spring 2017 team's accomplishment in Winter of 2018.
"Last year's sophomores have already transferred on, so they're not here," Landefeld said. "I've sent out the emails (congratulating) them…but six members of last year's teams are returners, so they get to celebrate and share in the pride of the award."
Some of the current year's members, according to Landefeld, started updating their essays for their transfer applications. It's a point of pride, Landefeld said, and something that the players want their universities to be aware of.
"Getting the award shows us that our team is willing to put in the time to practice, as well as spend time at home." said co-team captain Negar Hosseini.
Fellow team captain Madison Ng agrees with Hosseini.
"The award says a lot about our values as students and athletes. We want to be the best at both and do well at both," Ng said.
The award meant more than recognition for the team's athletic and academic accomplishment. Landefield and the returning team members said that it represents the sacrifice of the student-athletes, the value of time management and, according to Ng, the importance of priority registration for student athletes.
"I think [this award] is quite an achievement," Landefeld said. "It's something that's going to help their confidence as they go and meet other challenges that demand their time and energy."
About the Writer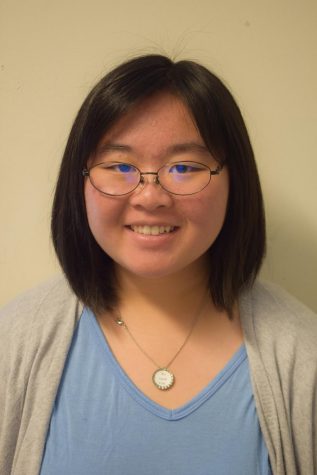 Stephanie Lam, News Editor
Stephanie is a journalism major and La Voz's current news editor. Previously, she served as the Campus Beat editor and as a staff reporter.