De Anza Dons face close loss to Hartnell

2

min read
After a hard-fought game between the De Anza College men's basketball Dons and the Hartnell Panthers, the Dons lost 78-67 on Wednesday, Jan. 17.
With the Panthers scoring three early 3-pointers within the first 10 minutes of the game, a 9-point gap ensued between the two teams as the Dons struggled to regain lost ground.
"We had practiced a layup yesterday that didn't work out the way we thought it would today," Coach Jason Damjanovic said of a contributing factor to the loss.
"They [The Panthers] played real well tonight- not many free throws were missed and the early-lead with a couple of three-pointers really gave them a lead by the end of the first half of the game."
By halftime, the Dons had barely managed to keep pace with the Panthers at a score of 38-30. The Panthers were unsuccessful in gaining any further lead over the Dons, while the Dons fell short in coming back.
At the start of the second half, the Panthers were able to get a leg up over the Dons with various layup plays. However, the Dons were not out of the race yet.
By regaining control of the ball through rebounds that the Panthers had succeeded or failed at, they were able to retaliate and score quick layups that pushed the point-deficit between the two teams to a tie.
In the latter half of the game, various fouls arose- more so than in any other time of the game. Damjanovic said that it may have been sheer desperation that caused numerous fouls and free-throws to occur during the final minutes of the game.
"I always say, give us a few extra minutes and anything can happen-we were prepared physically but we just weren't there mentally," Damjanovic said.
With future chances of improvement on the horizon, the Dons intend to regroup and look forward to their next game.
About the Contributor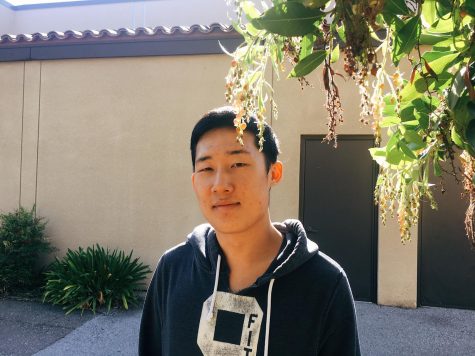 Ryan Chen, Photo Editor
Ryan Chen doesn't really know what to put here so he decided to write this prolonged sentence in order to fill up blank space. He's probably into books,...