Disheartened Dons fall to Fresno, secure no. 2 spot in conference

2

min read
Hang on for a minute...we're trying to find some more stories you might like.
De Anza College's women's badminton team fell at home to Fresno City College 15-6 on April 12. Despite close matches in both singles and doubles sets, the team struggled to keep their momentum going against the reigning state champions.
Head coach Mark Landefeld said the team performed better than they did in their 12-9 loss against Fresno last week. "We struggled to get over our mental game," Landefield said. "But we still played tight matches."
"Some of the games magnified little mistakes that we can still work on and practice," he added.
Assistant coach Yuyu Liu said the players have to "believe in [themselves] and be more self-confident," but she lauded the team's mindset and focus. "Our players are becoming more mature, they're applying more strategy but we can still improve," she said.
"As a team, it's hard to keep momentum," team captain Negar Hosseini said. "Sometimes we think that once we lost the first match, it's hard to keep up. But we played closer than last time."
Despite the loss, Hosseini is positive that the players will still be able to bounce back. "Just continue to practice and focus on our mental game," she said. "This is a learning experience and definitely a lot of the pressure is let out so we can focus on our technique."
With the loss, the team is assured a spot in second for the Coast Conference team placements. Looking ahead in the season, Landefeld said that the team is more than ready to perform well considering the experiences they've had mentally, physically and tactically.
"The team knows the stakes and they're ready for it," the coach said. "They're ready to compete."
About the Writer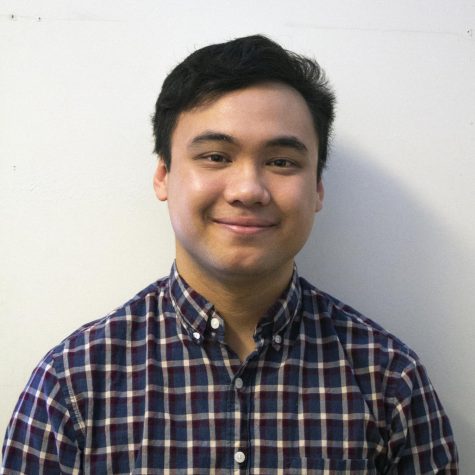 Ethan Bennett, Editor-in-chief
I started at De Anza last Spring 2017, joined La Voz Winter 2018, and have since been reporting for the newspaper truthfully and accurately. In my time...