Mental mistakes lead De Anza baseball to 7-2 loss against Cabrillo
A series of mental mistakes in the early, middle and late innings hurt the De Anza College baseball team in a 7-2 loss against Cabrillo College on Tuesday, April 4, at Baylands field. The loss snapped a four game win streak in which the Dons had played alert and sharp baseball that kept them in second place in their conference.
In the top of the first inning, the Dons dug themselves into a sizeable hole gifting the Hawks five runs on four walks, a passed ball, a stolen base, and two hits. The Hawks chased freshman pitcher Sheldon McClelland after just 2/3 innings.
"When you walk four guys in the first inning that's going to make it really hard to be successful" said head coach Eric Raich. "So when you spot a team four walks and five runs in the first you're playing out of a hole."
In the bottom of the first, the Dons managed to score a run, but a strikeout and a couple of groundball outs stranded two.
Even when they were behind by four to six runs, it never felt like the Dons were out of the game.
Through the next eight innings, the Dons cleaned up their pitching and defense allowing just two runs through the next eight innings, one of which was unearned. The unearned run came when a Cabrillo hitter sent a pitch straight back into the forearm of freshman pitcher Aman Sidhu who was unable to field the ball. Sidhu left the game to receive treatment from a trainer.
The offense never came together like the defense did. At the plate and running the bases, the Dons continued to struggle, giving up multiple double plays. Some were simple groundouts that came about simply because of where the base runners were, but others were caused by poor base running by the Dons.
Down by five runs with time running out in the game, the Dons attempted to force extra bases on groundouts and lineouts when the opportunity wasn't there.
Raich stressed that the team needs to focus on cleaning up their game and stop making the mental errors that cost them the game.
"Its simple," Raich said. "When we're winning games we're really good mentally. When we're good mentally and pre-pitch and do what we're supposed to do we're pretty good. When we don't do that, we're one of the worst teams in the state."
About the Contributor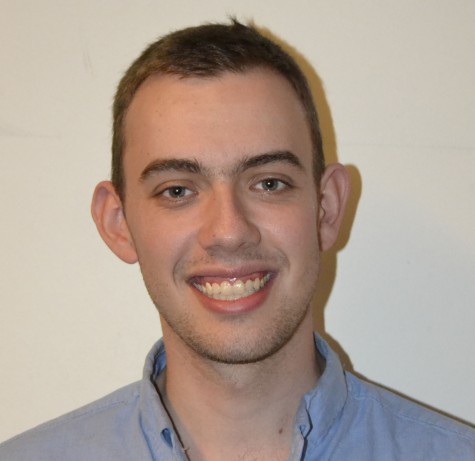 Jay Serrano, Sports Editor