Strong start, room for improvement for baseball team
The De Anza College baseball team is having a strong season in spite of not having any home games because of the Flint garage remodel. The team is still looking to improve, take control of their division, and make the playoffs.
The Dons' season is complicated by the fact that they are unable to play at De Anza this year because the baseball field is being used as a parking lot while the Flint parking garage is being renovated.
The Dons are supposed to be playing home games at Baylands Field in Palo Alto, but because the rain this winter Baylands Field has not opened yet, so the team must play all of its games on the road.
Head coach Erick Raich said that playing so many games on the road is tough on the team.
"We have lost seven of our nine games by one run. I feel if we are playing at a home field we win at least half of those games," Raich said in an email interview.
One disadvantage of not having a home stadium is players do not have a surface that they can get accustomed to playing on.
"For our players you never get to throw off the same pitching mound, have the same hitting backdrop and have the same surface you get used to playing on," Raich said.
Despite the lack of consistency, he said he is happy with how the team has risen to the challenge.
"I have to commend our players for their mental toughness because for all of the adverse factors they are playing well," Raich said.
The greatest strength of the Dons this season is their pitching staff, who have a 3.17 overall ERA and already recorded two shutouts this season.
Leading the Dons in pitching is sophomore Nick Simonian, who has recorded five wins in six games started with 28 strikeouts and an ERA of 1.66. Reliever Ro Mahanty has the Dons' team best ERA having allowed only three runs across 20 2/3 innings.
According to Raich, the strong showing by the pitching staff has kept the Dons in every game they have played.
On offense, the Dons have been solid but not great, recording a .256 batting average and a .376 on base percentage.
Their offensive production varies greatly from game to game, at times winning games by double digits and other times barely edging out opponents by one or two runs.
Leading the bats are sophomores first baseman Chad Franquez and outfielder Devon Canty. Franquez leads the team in RBIs, 16; on-base percentage, .467; and walks, 24. Canty leads the team with a .315 batting average. Canty has also recorded 12 RBIs and 2 home runs.
"Offensively, we have been a little inconsistent, but I like our group offensively and we have a lot of athleticism," Raich said.
The Dons' main weakness this season has been fielding, especially giving up errors. The team has given up 28 errors in 20 games and gave up five errors in a single game against College of San Mateo on Thursday, March 16.
Despite these struggles, Raich said he is optimistic about the team's chances going forward.
"Defensively I would like to see us get a little better," Raich said. "We have had some games where we have struggled with making errors and not playing solid catch. If we clean that up, our team can make the playoffs and make a deep run."
As of Friday, March 17, when this issue went to print, the Dons had an 11-9 overall record and the second place spot in conference play with a record of 3-1. They played College of San Mateo on Saturday March 18.
Website Update: The Dons lost to San Mateo 4-3 on Saturday, March 18. They are in second place in their division. For standings visit cccaasports.org
About the Writer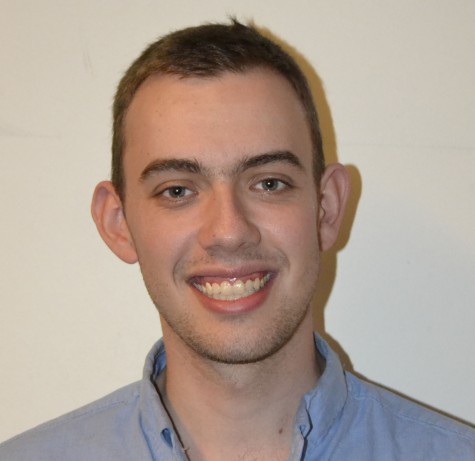 Jay Serrano, Sports Editor