Extra inning walkoff leads to first win
Softball team snaps losing streak with 9-8 victory
The De Anza College women's softball team had its first win of the season in a 9-8 extra-inning walkoff home victory against Mendocino College on Saturday Feb. 25.
Earlier in the week, the team  lost their seventh game of the season on Thursday, Feb. 7, in a 16-3 rout against Butte College at home.
In the victory, sophomore pitcher Molly Mills and freshman third baseman Jessica Artega led the team with two RBIs each. Six of the nine players in the lineup recorded at least one hit, and six players stole at least one base.
"We were confident and aggressive at the plate and that help us get hits," Coach Megan Kravets said. "It was fun for the girls, they were feeding off each other's energy."
The Dons scored eight runs in the bottom of the first to establish an 8-2 lead. But they were held scoreless through the next six innings allowing Mendicino to mount a comeback in the top of the seventh inning.
"When Mendocino started to come back and scored and tied  the game, I had a lot of adrenaline going through my body it was very intense, exciting and fun," Kravets said.
Tied 8-8 in the bottom of the eighth, the Dons broke through their cold streak, scoring one last run to win the game.
The Dons got their first runner on base when freshman left fielder Arianna Guzman was hit by a pitch. She later advanced to second base, putting her in scoring position as freshman second baseman Jolyssa Ramirez came up for the final at bat.
"I knew we were going to score," Kravets said. "(Ramirez) was doing very well. When she hit the ball, I sent my player all the way home it was a due or die situation."
In the Feb. 23 loss, Mills gave up eight runs in the first inning and then seven in the second inning. Mills wasn't able to set up a rhythm early on, but once she did, it was too late. The deficit was too much to comeback from.
"It was pretty cold and it was hard to get a good spin on it, but they're also a good hitting team" Mills said. "Once I got warmed up it got a little bit better"
At the plate, Ramirez provided De Anza with four hits and two runs, Caitlin Shannon had one run and Karina Jacobs had one RBI.
"I feel that we're a strong hitting team," Ramirez said. "It's just that a lot of us didn't come to perform and I was just doing my job as the second hitter to get people in and to get things started."
Kravets said the game wasn't the team's best performance, but something they could learn from.
"We were much happier with the second game because in the first game we didn't do so well," she said. "In this game we were able to get runs and hits so that was better for us."
Despite being down by such a wide margin the Dons never lost their cool. On the contrary, when a player would make a big play, the team would come together at the mound at congratulate each other.
"I think that comes from us being so close, bonding a lot and being on good terms with everybody because we're one big family and we pick ourselves up," Ramirez said. "We don't let it be known that we're mad at anybody."
Coach Kravets agreed with Ramirez and said the team has a great bond.
"The team has great bonding this year and I think that helps and we all try to pick each other up," Kravets said. "That is one of our main goals: to never get down on each other, so I think that was one of the reasons we continued to stay positive through the game."
About the Writer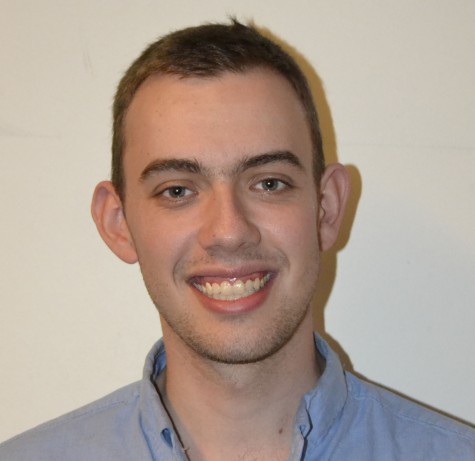 Jay Serrano, Sports Editor