De Anza students protest inauguration of President Donald Trump
Hang on for a minute...we're trying to find some more stories you might like.
The sun set over dark rainclouds that abated as drum beats held strong. A traditional Mesoamerican dance group blessed the four directions and had protestors at Frank Ogawa Plaza take a knee to bless the protest.  Trump had just been inaugurated in the morning.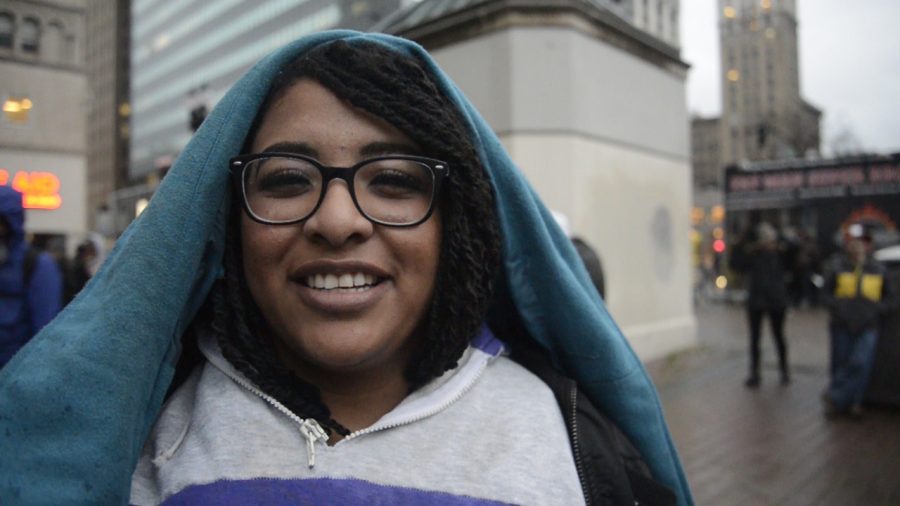 Member of the De Anza Political Revolution club, a victim of student homelessness, an Afro-Latina and woman: Viana Marie Lopez Roland, 23, political science major, took to the streets and joined the "Anti-Capitalist March" around Downtown Oakland protesting the inauguration of President Donald Trump. She is one of many whose grievances may go unheard by the three federal branches for the next four years or more.
Other De Anza students joined the march of 500 protesters. Some of the protest chants of the march were: "Not my president" and "Fuck Donald Trump."
Roland gave a speech on student homelessness at a San Jose protest earlier that day.  "I dealt with instability of housing, sleeping in my car, sleeping at random people's couches and showering at De Anza throughout my whole college career," she said.
Roland said the issue is especially serious in Santa Clara County and throughout the Silicon Valley. "Prices for living have skyrocketed while gentrification takes place in our neighborhoods. It's left a lot of poor people, a lot of people of color without places to stay," she said.
Roland said she saw part of the inauguration and purposely refused to watch after "this guy gets on stage and says, 'the bible says when it rains it's a gift from God, and it just started raining for Donald Trump.'"
"I'd rather stand out in the rain and the cold to show that I am against him and everything that he stands for," she said.
Roland said she was in a daze over Trump's agenda to stifle and take away women's rights as human beings. "We didn't elect a president, the electoral college and the elite have elected a president who openly has called 'justified' his harassment of women."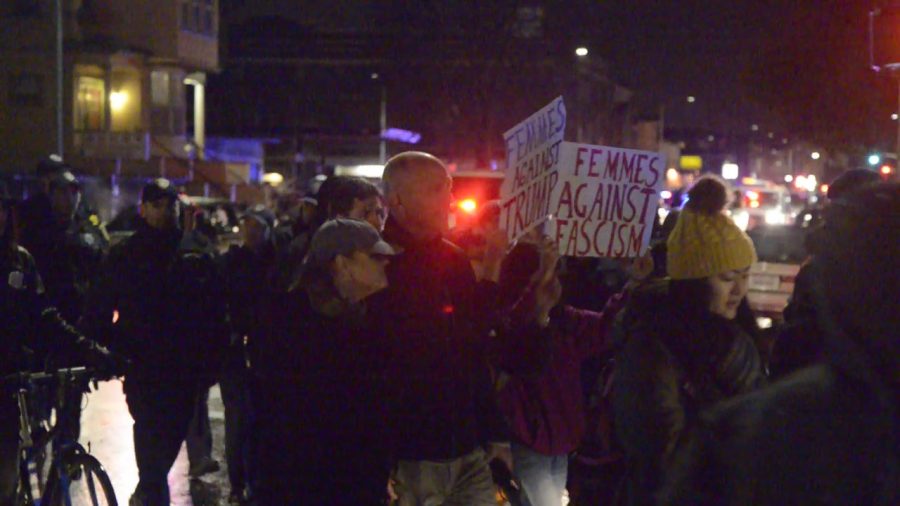 Roland said she wanted to stand in solidarity with all the people that felt targeted by Trump's administration.
Alameda Defenders were present as Attorney Legal Advisors. Alameda Defenders member Martin Carves said they were legal observers.
When about 50 police blocked off the front of the march to steer protesters from broadway st. back to Frank Ogawa plaza, Carves said, "The fact that they're restricting movement [doesn't allow] peaceful assembly to follow through."
The police kept the crowd in Frank Ogawa Plaza and away from the glass walled city hall behind the main building, and in addition kept protesters sealed in the park and away from people who they would have shared the message with.
An officer on a megaphone blared for 10 minutes: "This is the Oakland Police Department. We are here to facilitate your march, but you need to proceed eastbound, toward Frank Ogawa Plaza, on the sidewalk."
Meanwhile the protesters yelled, "Whose streets? Our streets." and "We don't need your help!"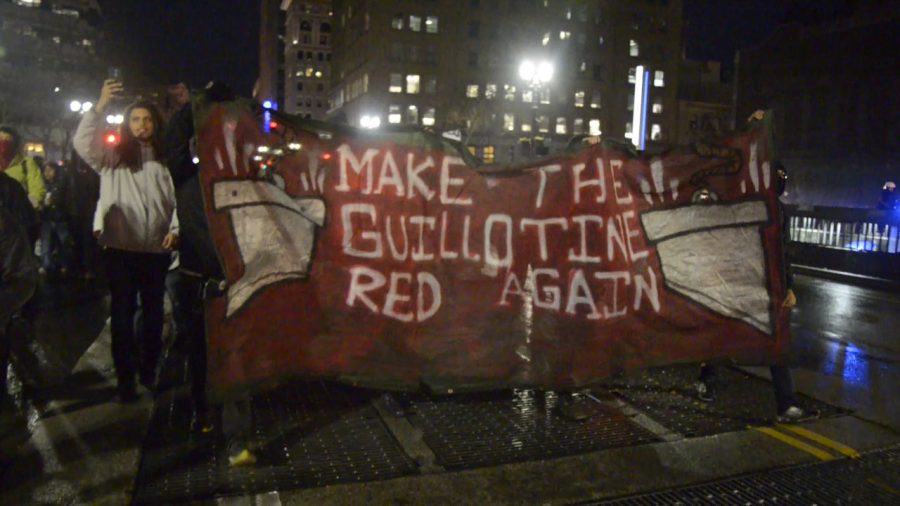 Photos by Nick Girard