Music Buzz: De Anza student rocks out in San Jose punk band Epyllia

3

min read
More stories from Yousif Kassab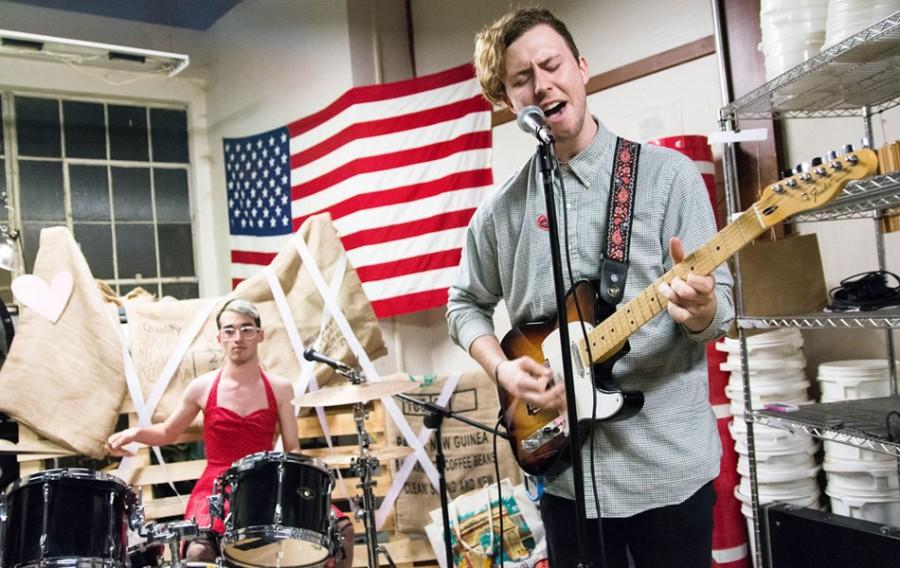 There are a multitude of reasons for people to make art. For most college students who do, these reasons are relatively simple: either there's nothing interesting to do, or as an outlet to vent feelings and frustrations that have nowhere else to go.
The latter was true for Aidan Delaney, 19, English literature major, when he first started writing music. Delaney has been active in one band or another since January 2014, and now serves as one third of San Jose punk band Epyllia.
Though Delaney is billed as the guitarist of the group, all members divvy up vocal and songwriting duties as well.
Delaney said he has been enjoying songwriting more lately since they've begun moving away from simply writing songs about how they're feeling in the moment and taking up the challenge of penning music more people can connect with.
"I write music for me," Delaney said. "Art for yourself is valuable. People's feelings are valuable."
You can hear that kind of passion even in some of Delaney's older work.
The band, formerly known as Monogatari, changed name when they got new bassist Kyle Thompson, and have since moved towards a slightly more "Scrams" or "Screamo" direction.
Epyllia is the plural form of the word Epyllion, the name of a kind of epic poem. Delaney explains that an Epyllion piece is likely to deal with themes of romance.
Aside from the adventure of songwriting, Delaney says the sense of community by itself is a reason to get into the local music scene.
"Playing in front of people is the best…the community is full of really cool people," said Delaney.
The longer you're in it and meeting people, the bigger it gets, he said.
When asked about the biggest challenge the group has faced as a band so far, Delaney said it was "finding a sound and style that we would continually enjoy playing."
The only release to speak of so far is the EP "Julie Whoolie," credited to Monogatari.
The EP showcases a band with a knack for infectious guitar leads and a burgeoning songwriting ability with catchy hooks and relatable lyrics dealing with topics familiar to anyone who's dealt with self-doubt or even just waking up on the wrong side of the bed.
The band's new release will see the group fleshing out songs more completely than their previous work, with the addition of some extra instrumentals. Delaney even plays saxophone on some of the newer music. Extra instrumentals aside, the new music is also more guitar-heavy.
New music is due out very soon- a split EP with Penelope, another local band.
Epyllia is frequently playing shows in San Jose, and you can catch their next show at the San Jose Rock Shop on April 2, where they will be playing along with a slew of other bands.
To keep up with the band and the release of their next project, be sure to check out the band's Facebook, and their Bandcamp at Epyllia.bandcamp.com.