June letters to the editor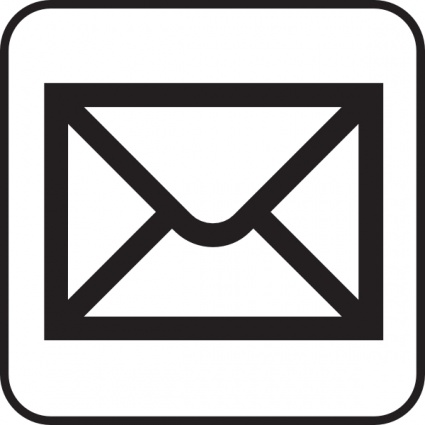 De Anza's poor quality of food
Umer Sheikh, [email protected]
Dear La Voz, I am writing to inform you about the bad quality of food in De Anza College. Many students spend most of their time in the college studying, and at least the college management can do is provide them with healthy food or food that will not clog their arteries. Obesity is already high in the US, and the college food is definitely adding to it, and instilling bad eating habits in the students. Thus, I believe should provide healthy options like grilled chicken salad, and burgers which not highly processed.
International students deserve more for tuition costs
Alexis Paredes, [email protected]
Dear La Voz I would like to express myself through this letter about the international student program practices in De Anza, since we know that this school has considerable amount of income because of this matter, students who are part of this minority do not feel that the price meet the expectations and benefits in comparison to other conventional students. Whether there should be more available resources or opportunities for the international student population or a reasonable decrease in tuition because as human beings we also have bills to pay, people to make proud and mouths to feed.
Parking is still unsatisfactory
Chris Peterson, [email protected]
Addressing the affordable Flint parking garage, at the end of the article it stated that only 1 percent of surveyed said that they could not find parking and I myself know that parking is extremely hard to find and there are a lot more people how have a harder time than just 1 percent of the surveyed. I find it funny that the drop and go spots now have to be fixed as well which cause a more financial burden on the school.
Lack of "professional" professors
Long Vu, [email protected]
This school has such a long history with education. This year this school becomes the best community college. But it seems like there are too many old fashion teacher or teacher who not actually know how they teach their subject, especially in English as a secondary language. I want the school to hire more professional teachers and professors who know how to teach students and make the class more interesting.
Difficult experiences as an international student
Eric Fam, [email protected]
I find everything in the school expensive from the eyes of an international student. The most important thing for me is the food in the cafetaria. Food prices should go down based on the quality of the food. From the way i see it, the food looks sub-par or worse, less appealing than the food sold in local restaurant and yet the prices are the same. The second is the textbooks and resources available to the students at school. Students especially internationals feel the pain when we see that $200 price tag hanging on the shelf. My last comment would be on the registration user interface in myportal. I think it is trash on my first day of school. I couldn't understand the works of the system and was traumatized for the first quarter due to my horribly pathetic class, abnormal psychology.
Grateful for Eco-pass student activism
Lawrence Liu, [email protected]
I am writing to express how much I appreciate the works and efforts De Anza Associated Student Body, and so many more student activists have devoted into. As myself an international student who do not own a car, part of the reason is that it is too costly to afford a lifestyle that depend on driving. Yet, not all international students fall into the stereotype of being "rich". We may be seen rich since we are paying a lot more expensive on tuition; however, not that we have unlimited of financial support. That being said, the Eco-Pass has helped me a lot with the burden, and allows me the freedom to transport without overspend myself. Nonetheless, I am certainly one of the people who will experience the strike on first hand if the Eco-Pass fee goes up from $9 to $40. During a poll I did for my political class was how De Anza students feel about VTA's proposal to rise up the Eco-Pass fee, and 90% of the students from my pooling were worried, including myself. Maybe from a corporation's perspective the so-called "adjusting" fees merely is a change of numbers, but for the students like us, who rely on bus to go for education. The increase is not only a change of numbers, but the change on our lives. Once again, the victory belongs to all the collaborative works of countless of these student activists. Thank you.
Student arrested and taken to hospital; it was his fault
Chris Peterson, [email protected]
Regarding the story of the man being arrested then taken to the hospital, I find the story funny as the whole thing could have been avoided, meaning his arrest and the chase would have not happened if he had just not ran. The guy got pinned down he ended up saying, "Can you keep videotaping me in case they shoot me?" is overkill to say. Regardless of his race, He was only chased because he ran away. If he would have stayed and talked it out with the police and didn't panic he would have been alright. I find it hard to think that a campus police would fire in a school at noon, just because of him running. To me this over blow and is not a story, as all that happen was him was him being restrained because he was presumably on drugs and didn't listen to the officers.
This letter is a response to the following story: https://lavozdeanza.com/news/2017/05/08/de-anza-student-arrested-and-taken-to-hospital/