Letter to Editor: FHDA Chief of Police responds to editorial opinion

7

min read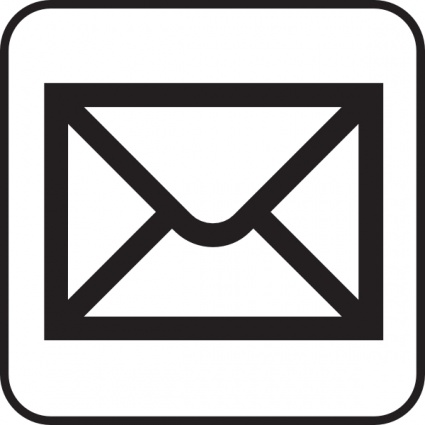 The editorial opinion article in the June 19, 2017 edition of La Voz, contains a number inaccuracies and misconceptions. I will address each of these individually, as they are found in the article.
Community Oriented Policing – Since 2004, I have instituted a number of Community Oriented Policing programs and mandates. These include; A) Bicycle Officer Program – getting police officers out of their patrol cars and making them more visible and approachable. B) Motorcycle Program – also allowing officers to get out of four wheel cars and be visible in the inner campus areas, along with providing expedient response to urgent calls for service during high traffic times. C) Police Student Aide Program – Revamped the program to provide on-campus employment and career experience for students. D) Internship Program – Providing De Anza Administration of Justice students an opportunity to work in a Police Department and gain valuable work experience. E) International Student Orientation – A police officer regularly attends the International Student Orientation and provides students with valuable information about campus safety and the role of District Police. F) Run-Hide-Defend – A nationally recognized program to instruct students, faculty and staff on how to respond to a violent active assailant/shooter situation. G) Social Media Presence – Our Department maintains an active presence on popular social medial platforms including Facebook, Twitter and Instagram, allowing a two-way exchange of information with our constituents. H) Unbiased Policing Policy – Instituted a national model Unbiased Policing policy, to ensure our Department respects the diversity of the campus community. I) Mission Statement and Core Values – Instituted a new Mission Statement and created Department Core Values, which reflect our commitment to serve the FHDA students, faculty and staff.
The editorial states that, "the department practices a bizarrely dysfunctional communications policy." This is farthest from the truth. In fact, the Department has a very clear and concise Public Information and Media Relations policy (Department General Order 1.23). Our officers in the field have correctly followed the policy. In part it reads;
AUTHORIZATION TO RELEASE AND INQUIRIES

In general, all FHDA Community College Police Department employees shall not release or reveal any information concerning operations or activities to the media or public without the expressed consent of the Chief of Police, or his/her designee. 2. All inquiries about such information, whether from the media or public, will be referred to the Chief of Police or designee.
Our policy is consistent with other municipal and county law enforcement agencies in the Bay Area. Any television, radio or print reporter who shows up to an "in-progress" law enforcement event, will be directed to that agency's Public Information Officer (PIO). Even when a reporter goes to the office of a law enforcement agency to make an inquiry about a case, or policy/procedure, they will generally be referred to the Department PIO for that information. How many officers standing on a perimeter of a crime scene do you see interviewed on TV? None. It's always the PIO.
As to the comment about the County Fire Department response on the De Anza campus (March 27, 2017), the incident itself was a County Fire and Plant Services incident, not law enforcement. If La Voz staff had actually tried to contact me directly, I would have been glad to provide them with what information I knew at the time. And to the point, I can be seen in two of photographs that La Voz posted in their article on the 28th, so I was absolutely on-scene and could have made myself available if requested. The ultimate cause of the incident was not in the purview of the District Police. The obvious concern for student/staff safety necessitated the evacuation. The exact cause of the smoke was determined much later on. And to the statement that a La Voz editor had to contact 12 sources to get details, is clearly not the fault of District Police. One phone call to the District Police business number would have resulted in obtaining the required information, or a referral to the proper person at Plant Services.
The issue of "police transparency" is often quoted, but grossly misunderstood. Citizen complaints made to a law enforcement agency are subject to California law. Please research Penal Code Section 832.5 and the Government Code, starting a Section 3300 (3300-3313), for a better understanding of the restrictions placed on public disclosure of the process.
Your editorial staff should understand that the Foothill – De Anza "small community of students", is the largest student body in Santa Clara County; larger than San Jose State University (32,157) , San Jose – Evergreen CCD (26,068), West Valley – Mission CCD (20,348), Stanford University (16,336) and Santa Clara University (5,438). Our combined headcount of 35,403 (Fall 2016) is actually larger than the population of the cities/towns of Saratoga (29,926), Los Gatos (29,413), Los Altos (28,976), Los Altos Hills (7,922) and Monte Sereno (3,341). Even the De Anza College headcount alone of 21,978 (Fall 2016), is on par, or larger, than several of the cities/towns listed. In an article by La Voz reporter Andrew Pouliot, which appeared in the same edition as the editorial, I am quoted as saying; "A college campus is a reflection of the community it serves. While we all strive for a safe campus environment, there are individuals who choose to commit crimes on the grounds of our institutions of higher learning. The responsibility to investigate those crimes falls on law enforcement." Our District Police Department handles every level of crime that is found in the communities that surround our campuses. Our duty and responsibility is the safety and security of the students, faculty and staff. Everything from traffic safety/enforcement, petty and grand thefts, to domestic violence, narcotics violations, stalking, and assault/battery. We handle each of these reported incidents that occur on our campus with respect and professionalism.
Your editorial comment that the "so-called community policing that hinges upon Levine, stationed seven miles away at Foothill College" is puzzling. Does that mean that the Chancellor, whose office is also seven miles away at Foothill, is ineffective? You failed to mention that our Assistant Chief of Police, Danny Acosta, is permanently stationed at the De Anza Police Substation, in the Hinson Campus Center. We both have Districtwide responsibilities and travel between all three campuses on a regular basis. The reason Assistant Chief Acosta is stationed at De Anza, is because it is imperative to have a command level Police Department member on the De Anza campus and available to confer with our community members.
"Community Oriented Policing" is also known as "Problem Oriented Policing". The assertion that parking enforcement and traffic violations are not part of this precept is in error. You must acknowledge that parking on campus is a problem. If we do not have compliance with the District Parking Regulations, parking would even be a larger problem than it already is. Traffic enforcement is also critical to the campus. Registration violations are often tell-tale signs of other, more significant issues, up to and including stolen vehicles. I know that the De Anza student body is very concerned about the environment, so a vehicle that is not registered due to it not passing a smog test, would seem to be an issue that the students would want addressed. I think you would want a vehicle that is a gross polluter off the campus completely.
The closing comment in the editorial is probably the most confusing to me. The "willingness to speak with La Voz", has NEVER been an issue. I was interviewed by two different La Voz reporters for two of the articles that appeared in this same issue alone. According to your on-line archives, I have been quoted in 63 La Voz articles since 2004. Doing the math, that averages about 4.8 interviews a year. That number does not include the 7 "Chief's Corner" articles I penned for La Voz in 2009, which was an excellent partnership between myself and La Voz. I would welcome the opportunity to resurrect the column – just ask! I have always responded in a timely manner to all requests from La Voz. Your assertion that I and the District Police have not been accessible or responsive, is absolutely inaccurate