A group of faculty, students and community members petitioned De Anza College to change its name after discussing its namesake's colonialist history on Oct. 17.
The group, called the De Anza Name Exploration Committee, distributed the petition after a speaker panel event about Juan Bautista de Anza, a Spanish military officer.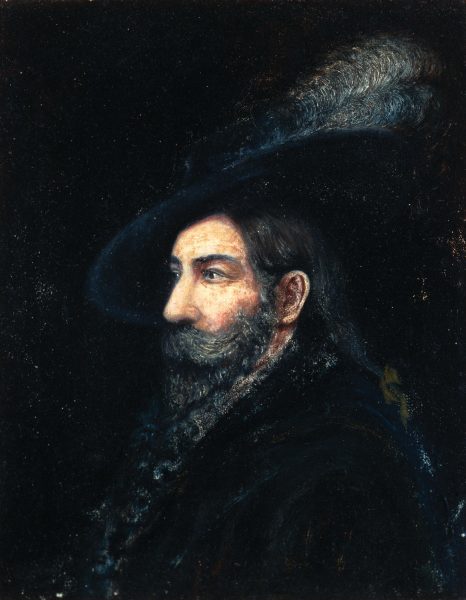 Cynthia Kaufman, VIDA director and member of the committee, said learning about who de Anza was is a first step to showing the De Anza community why it might be time for a name change.
"So often, things are named after people and nobody knows who that person is; you're honoring them without even knowing that that's what you're doing," Kaufman said.
Story continues below advertisement
Speaker Quirina Geary, chairwoman of the Tamien Nation, the tribe indigenous to Santa Clara County, said de Anza committed violence against the Tamien people, which he then documented in his journals.
"(Anza wrote in his journal), 'In some matter (Indigenous people) are very reliable, but in their words, I have observed they scarcely appear to be human beings'," Geary said. "Glorifying someone (by naming a college after him) who saw homeland people as being inhuman is (traumatic for us) and it's painful."
The committee came about following VIDA's global issues conference about restorative justice on March 6.
When speaker Valentin Lopez, chairman of the Amah Mutsun Band, the Indigenous nation spanning Monterey to Gilroy, talked about restorative justice regarding colonialism, he commented on the college's name.
"(Lopez) mentioned the name De Anza College and he paused and said 'you know, you all should think about your name'," Kaufman said. "So a bunch of us who were at that talk met to (discuss) that request of his."
Former De Anza history professor David Howard Pitney said changing the college's name would have a positive impact on the school because people will get a more accurate education about the history of this land.
"One way it would be positive for De Anza to come to a reckoning about this is to learn historical truth with accuracy," Pitney said.
Though the petitioners have not suggested an alternate name yet, so far 40 people have signed to change the college's name.
Kaufman said community outreach efforts are underway with the ultimate goal being to present the request to President Lloyd Holmes, the board of trustees and Chancellor Lee Lambert.
Cabrillo Community College is going through a similar process of changing its name. Speaker John Govsky, Cabrillo professor of digital media, said the initiative stemmed from similar concerns about being named after colonizer Juan Rodriguez Cabrillo, who also has a legacy of violence toward Indigenous people.
Pitney said hearing Cabrillo's experiences from Govsky provided some perspective on what strategies De Anza might use.
"One of the things I picked up from (Govsky) was one of the most effective voices in having an impact on trustees was students," Pitney said. "So having a student regiment in the battle ready to do their part is important. In letters to the editor and posting on social media, all those things need to get done."