Another fundamentalist Christian preacher visits campus, second this academic year

1

min read
A fundamentalist Christian preacher shouted his message to the spectators and students on their way to class and occupying the main quad around noon Friday, Jan. 19 at De Anza College.
The preacher–middle-aged and white–wore a white T-shirt with the Google logo on the front and several Christian-themed phrases relating to Christ's death and sinners on the front and back. He held a book some bystanders presumed to be a Bible, though they were not able to verify this claim, and paced back and forth atop the fountain while yelling.
"A lot of it was about how he supposedly predicted 9/11, and how he thinks something major is going to happen on Valentine's Day this year," said Coriander Johnson, 18, biology, who was sitting at a table outside the cafeteria working on her laptop during the scene.
"Everyone can do whatever they feel like, so it didn't really bug me, it was just strange," said Johnson when asked for her perspective. "Each person to their own."
Most spectators echoed a similar message of slight annoyance, but overall harmless nature of the preacher.
However, Chloe Le, 21, child development said the fundamentalist was disruptive. "I know he's trying to gather attention from that, but it just has such a violent approach," said Le, who saw the preacher as she was on her way to class. "The way he was shouting, it seemed like generalizing towards the audience members. Not exactly attacking them, but generalizations in their face."
This visit marks the second time De Anza has been visited by a fundamentalist Christian preacher this school year, the first time being in November.
About the Writer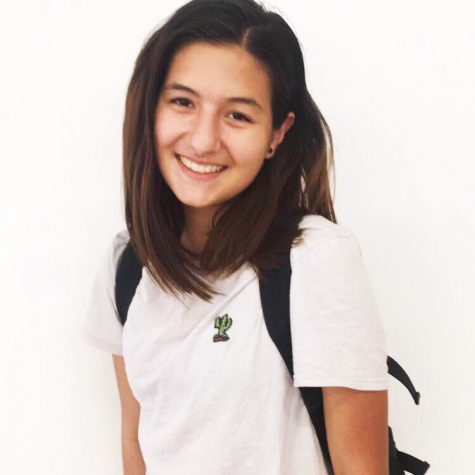 Ana Gonzalvez, Opinions Editor
Ana Gonzalvez is not a writer. By trade? Yes. But philosophically? She does not write for the sake of writing. She writes to express, to relate, and to...