De Anza college supports undocumented students after Trump ends DACA

3

min read
The safety of immigrants in this country once again came under fire–however, this time, the targeted group can usually be found sitting in classrooms and getting a college education.
The Deferred Action for Childhood Arrivals program, DACA, provides a two year long renewable amnesty to individuals who immigrated to the country as minors.
The program has enabled undocumented people living in the U.S. to get work permits, social security numbers, apply for loans, and make large investments such as in cars or houses.
On Tuesday, Sept. 5, President Donald Trump rescinded the policy, an action that will closely impact the De Anza community.
"It's going to be a huge change," said Angelica Esquivel, Director of Higher Education For AB 540 Students (HEFAS). "If their [students'] DACA is expiring pretty soon, they're thinking, 'Well, should I just work the time that I have and postpone school for now? Or should I continue doing school–but then what's going to happen? Do I have to change my education plan?'"
Esquivel explained that certain education pathways that would be open to undocumented students with DACA–such as nursing–become inaccessible without it.
"They do their clinicals in a hospital, and you need to do a background check for that, and so for that you need a Social Security Number," Esquivel said.
Esquivel said the type of resources undocumented students are looking for within these groups has changed since the rescission.
"[Previously], they [students] were looking for scholarships, they were looking for ways to get involved because they had their baseline covered," Esquivel said. "At least the ones who had DACA, deportation was not something that they were thinking about as much. They had their work permits, so they could now look for other resources to supplement their whole experience."
Now, Esquivel said students are back to asking for more basic information, such as questions regarding financial aid.
HEFAS will be hosting healing circles during the first few weeks of school that all students regardless of immigration status are welcome to.
"As much as they [students] need legal help and academic help, one thing that is often overlooked or not as accessible is psychological help, or even just someone to listen," Esquivel said.
In a meeting last Monday to discuss the upcoming school year, one LEAD faculty member revealed plans for an "UndocuAlly" training to be held on campus, which will include a discussion from a panel of undocumented students to educate faculty from all departments on the realities these students face.
Chesa Caparas, faculty member of the English department and newly appointed Community Co-Coordinator of LEAD, described one of her class activities where students shared their educational journey in groups, one of which consisted of an undocumented student and a student interested in law enforcement.
"That's one of the things that makes LEAD such a great program. Because they [students] were actually in a room, in a small group of people, sharing their stories, it wasn't just about 'oh that's your status' or 'oh that's your job,'" Caparas said. "I think that's what's really needed right now, is to make sure that people are seen as human beings."
In accordance with California state laws AB 540 and AB 60, students still have a right to attend college, qualify for in-state tuition, and apply for a driver's license regardless of immigration status.
Furthermore, the California DREAM Act allows certain undocumented students to continue to qualify for state financial aid.
For DACA recipients whose permit expires between now and March 6, 2018, their renewal must be submitted by Oct 5.
For more information, go to the "Financial Help for DACA Renewal, Undocumented Student Resources" on the De Anza home page.
By reaching out to the Mission Asset Fund, this nonprofit will pay for DACA renewals in full within 48 hours of request.
Students seeking legal aid or help in filling out renewal forms can also communicate with HEFAS at the East Cottage, and from there can be directed to community resources such as Siren, Sacred Heart, and the Asian Law Alliance.
About the Writer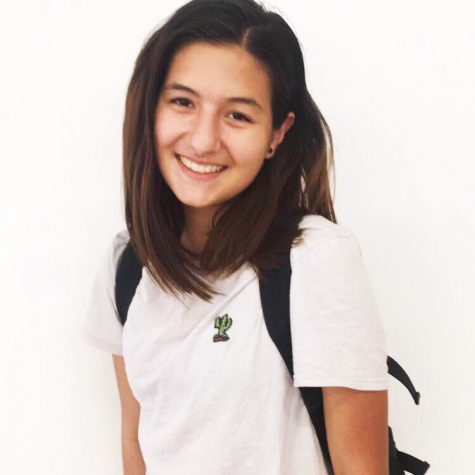 Ana Gonzalvez, Opinions Editor
Ana Gonzalvez is not a writer. By trade? Yes. But philosophically? She does not write for the sake of writing. She writes to express, to relate, and to...