La Voz staff wins awards at journalism conference

1

min read
La Voz News, the student news media of De Anza College, won awards in reporting, photography, design, layout, copy editing, opinion writing and online presentation at the Journalism Association of Community Colleges state convention in Sacramento March 30-April 1.
De Anza journalism students competed against students from 50 California community colleges that have journalism programs. The awards were for 2016 work in La Voz News and on the website lavozdeanza.com, as well as live contests at the convention.
Students received the following awards:
First place: Adrian Discipulo for designing an ad for the De Anza Library's Banned Books display.
General excellence, website: lavozdeanza.com.
Meritorious enterprise news reporting: Alena Naiden for a story about a blind De Anza student.
Second place, informational graphic: Laura Shkouratoff for a graphic about Valentine's Day.
Second place, sports photo: Nick Girard for a live contest of roller derby photos.
Third place, sports photo: Terry Pon, also for roller derby photos.
Honorable mentions to Naiden and Discipulo for page layout; Matthew Fernandez for sports action photo (soccer); Fernandez for a photo essay about De Anza's soccer team; Paul Ledesma for a profile of a De Anza dancer; Yane An for copy editing and La Voz staff for an editorial advocating due process following the 2016 DASB Senate elections.
I am proud of our De Anza students and their continuing contribution to student life at De Anza.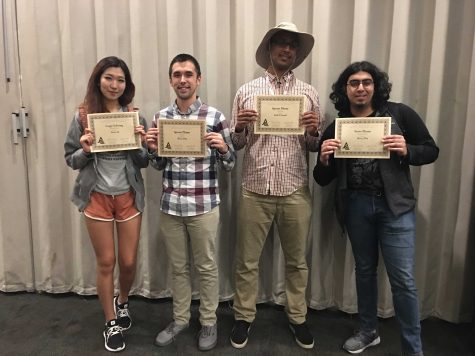 About the Contributor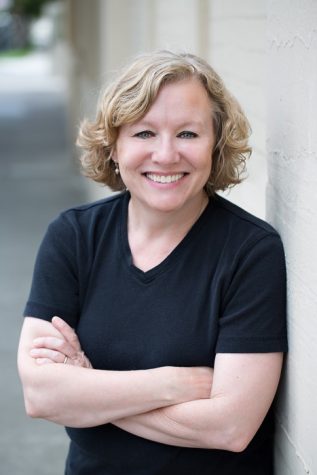 Cecilia Deck, Adviser
Cecilia Deck is the faculty adviser to La Voz, instructor of the JOUR 61 and 62 classes that produce La Voz, and the chair of the Journalism Department....