De Anza student and gym owner vies for trustee position on FHDA board

2

min read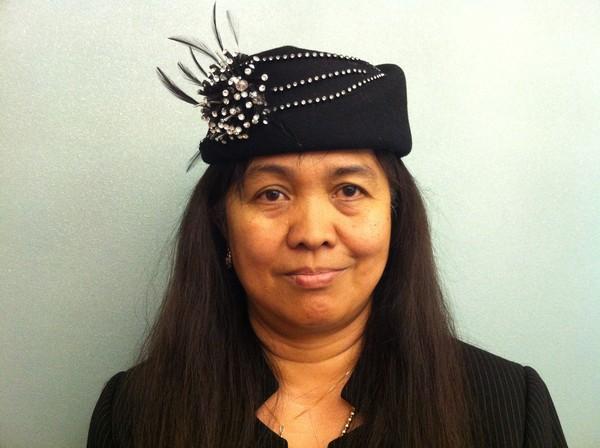 A De Anza College student is running for a vacant seat on the Foothill-De Anza Board of Trustees in the Nov. 6 election.
Geby Espinosa, a De Anza student since 2008, is challenging three incumbents: Joan Barram, Betsy Bechtel and Laura Casas Frier.
The district's budget has taken many cuts, but the voters can choose who they want to handle those reductions.
With a bachelor's degree in banking and a master's degree in economics, Espinosa said in an interview that she "wants to "fix the [state of the] economy, and improve [it] by making community college more accessible."
There are three open seats on the five-member district's board of trustees. Espinosa, along with Barram, Bechtel and Frier will be running to fill those vacancies.
Espinosa owns the Contender's Gym in Mountain View, and said she enjoys taking random classes and keeping her mind fresh.
Her foremost concern is California's economy. When asked about how she would fix the economy, Espinosa answered, "We have to understand every [aspect of] the debt. We have to find solutions."
In order to "fix everything", she described a two-step process. "We have to discipline the budget, control it. This money goes to the student[s]."
"If I get elected, I [will] make the money go to the people. It's about the people, I am working hard for the people."
Barram, current board president, was appointed to the board in 2009.
"I am running to keep this effective board together and to keep up this standard for excellent leadership," Baram told the Los Altos Time Crier.
Betchel has served nine years on the FHDA board and is currently the chair of the audit and finance committee.
She told The Town Crier top priorities are fiscal responsibility and educational excellence.
"My goals are balancing the budget while finding more efficient ways to give our students outstanding educational services," said Betchel at the forum.
Casas Frier, FHDA board's vice president, has been on the board for seven years. As an immigrant and student who worked her way through college, she told The Town Crier she can relate to community college students.
"I love the institution – it opens doors for so many people [and] give[s] them a chance to reach their potential," Frier said.