Celebrating Lunar New Year apart

2

min read
My kitchen table is square.
It has hard right angles that make your eyes water after bumping into them and leaves you a colorful bruise the next day as a reminder.
When my family of three sits down to eat dinner, we can only directly see the person in front of us. That's right, my father sees nobody. Sorry, 爸.
On Lunar New Year, Chinese culture frowns at us.
團圓, it says. Gather, round.
This phrase is a literal recreation of its familial message. Chinese families, particularly on Lunar New Year, gather together around a circular table.
Circular, so everyone can see everybody else's faces. Circular, so everyone can reach and turn the clear glass 'lazy Susan,' trembling under the weight of a foot-long fish, glassy eyes still intact, a bambooed stack of dumplings mimicking the balance of the tower of Pisa, and poultry cooked more ways than there are fingers on my hands.
Circular, so my great-aunt can simultaneously embarrass two of my cousins at the same time and enjoy the results front and center. Circular, so people at the table are united in a physical demonstration of completeness. And circular, so any addition of seats to the table is seamless, a meshed celebration.
This year, celebrations may not equal the chaotic happiness of that picture. 2021's Lunar New Year is now the anniversary of the beginning of COVID-19.
But in my house, not very much will change.
My mother will make 十樣菜, a dish with 10 symbolic ingredients I cannot eat without thinking of the hours of chopping it requires. My father will dial long distance to my relatives in Asia and I will wish each member a happy, prosperous new year and answer repetitive but caring inquiries about my education, work and romantic life.
I have celebrated Lunar New Year the ideal, traditional way once, a festively turbulent whirlwind of familial visits in Taiwan amid culinary parades of rotating dishes.
"這是團圓," my grandmother said. This is gathering together.
But last year, our family had our usual square-tabled Lunar New Year meal and made our usual long distance calls.
"有團圓就好," my grandmother said on our call. It's good that you gathered together.
Gathering together does not have to be limited to a physical presence.
A new year's Zoom call pixelates our faces but does not blur our desire for connection. A written message, heartfelt lines of words on a screen, bridges minds far apart. A care package of food, hand-made delicacies or store-bought snacks, says please eat my food, even if we cannot eat it together.
And if I look closely enough on Lunar New Year, my square kitchen table, decorated with open phones and laptops, will be round with the kinship of those who are celebrating at it together, apart.
About the Photographer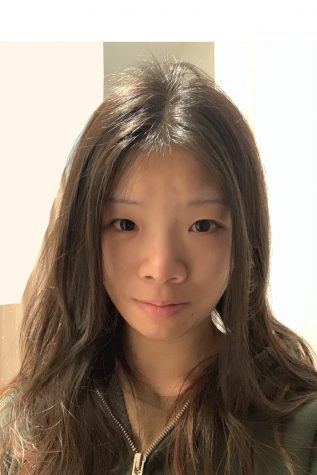 Jodi Wong, Features Editor
My goals are to become familiar with journalistic writing/researching at La Voz and eventually pursue a journalism career.