Scholarships now all in one place

3

min read
When current Financial Aid office administrative assistant Jacqueline DiBernardo decided she wanted to help change De Anza's previous system for scholarship applications in 2015, she did it with one main goal in mind: to save paper. What used to take students piles of paperwork to fill out could now all be done on AcademicWorks, through MyPortal.
"On the website I can just go there click on one thing, type what I need and it pops it up for me rather than having to sort through loads of paper." DiBernardo said,  "We're just trying to be more neat more organized, and it makes the process go by a little bit faster."
Although the medium for applying for scholarships have changed over the years, how the scholarship money is used students has not.
"A lot of students use it for transferring," DiBernardo said, "Which is nice because four year colleges typically are more expensive that a community college. Once the scholarship is awarded to the student they can basically use it for whatever they want."
University of California, Santa Cruz Environmental studies major  and De Anza alumni, Stephanie Dittrich, was one of these students that used her scholarship money to help further her education. Dittrich graduated De Anza in the spring of 2017 with a liberal arts degree. She was awarded The President's Award which grants $2,000, is presented annually to two graduating students who have overcome adversity and shown great perseverance in seeking an education at De Anza, according to the De Anza Student Award & Scholarship page.
"I actually found out when I was in math class [that I received the award]  and I started crying." Dittrich said, "I was at a point where I was almost completely out of money and I didn't know how I was going to afford to keep going at school."
Dittrich used the money from The President's Award, along with the money from multiple other scholarships she received from De Anza, to directly cover university expenses and any housing expenses in Santa Cruz.
"I think predominantly, [the scholarships] impacted me by allowing me to follow my passions," Dittrich said, "Environmental studies was really what I wanted to do at UCSC, but I was missing some classes, and had I not been able to finish them in the summer I wouldn't have been able to declare my major."
While Dittrich was able to benefit significantly from The President's Award, alumni Neil McClintick felt that the scholarship money he received from De Anza did not have an effect on him.
McClintick, 21, a Political Science major at University of California, Berkeley, received the La Voz Scholarship of $500 in spring 2017.
"I was able to afford [my] tuition" McClintick said, "But for some other people $500 might be the difference in whether they can or cannot go to college without taking out more loans."
The money McClintick received went to help pay for his room and board and food at UC Berkeley. Although Dittrich and McClintick felt differently about the scholarships they received, both nevertheless strongly encourage current students to apply.
"I think a lot of students don't really think about scholarships at De Anza and don't realize how easy it is to win a couple of these and have some extra money for rent or for tuition and that sort of thing." Dittrich said.
About the Writer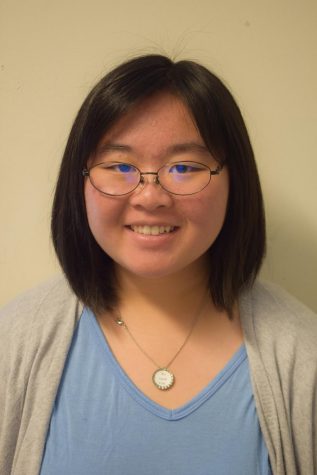 Stephanie Lam, News Editor
Stephanie is a journalism major and La Voz's current news editor. Previously, she served as the Campus Beat editor and as a staff reporter.