New division combines equity, engagement
Several student services at De Anza College are now under one department, the Equity and Engagement Division.
The Equity and Engagement Division is "merging a lot of our programs that have been working in areas of equity and community engagement," said Cortez, the interim dean of the division. "To address the inequities in student success rates among particular ethnic groups or populations."
The division was created at the beginning of the fall quarter  of 2017, bringing together Student Success & Retention Services, Student Success Centers, the Honors Program, LinC courses, VIDA and the Office of Equity.
Student Success & Retention Services run several centers on campus, which Cortez calls tutorial centers.
Cortez said that Student Success Centers can help students improve their note taking and time management.
According to Cortez, honors program courses are suited to students who want a little more academic challenge or who are interested in applying to highly competitive schools.
LinC (Learning in Communities) courses are led by two or three instructors that integrate their curriculum and use books and assignments in common with the other courses.
Cortez referenced the 2012 study "A Matter of Degrees: Promising Practices for Community College Student Success (A First Look)" by the Center for Community College Student Engagement, which says that learning communities lead to positive outcomes, which may include improved academic achievement, as measured by GPA, credit accumulation and self-reported learning.
VIDA (Vasconcellos Institute for Democracy in Action) encourages civic and community engagement, said Cortez.
When talking about the Office of Equity, Cortez said, "When we talk about equity, we're also really looking at how do we assist students to achieve their goals."
When asked about who brought the separate services together into one division, Cortez credited Veronica Neal, the previous Office of Equity Director with saying: "If there was someone at a dean's level, it would be a way to really institutionalize it and also to involve at all levels administratively."
Cortez, who served as the Director for the Student Success & Retention Services before accepting her current position, said that the creation of the Division allows them to host a division wide training for their student employees and teach them how their work falls into a larger vision for the campus.
When asked how students can encourage equity in their everyday lives, Adriana Garcia, Administrative Assistant at the Office of Equity, encouraged students to visit their office and to speak up when they see something wrong.
Cortez said that students should find a community, connect, find someone with similar values and also explore their values.
About the Contributor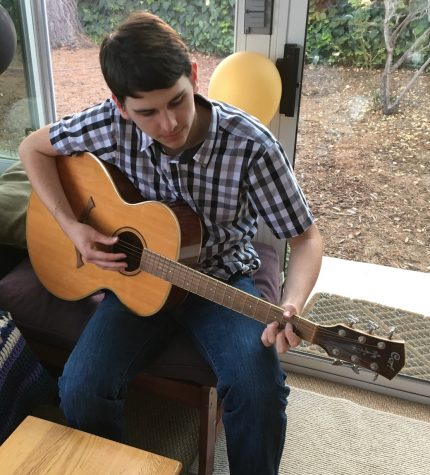 John Bricker, Opinions Editor
John Bricker is an experienced reporter and writer at La Voz News. He writes novels and short stories in his spare time, and has written news stories,...