De Anza relieves stressed students at Chill City

1

min read
Prior to arguably the most-stressful week of any quarter, or finals week, De Anza students warmly embrace therapy dogs that have been invited onto campus with the reason being to reduce stress before the finals come rolling around next week. The stress-promoting Chill City has once more come to De Anza. Besides the many dogs, several activities allow alternative forms of interaction, namely picture-painting, and free food alongside scantrons and food bars, and even little bubble canisters, courtesy of the De Anza Student Health Services. "Our goal is to serve the students here at De Anza" said Mary Sullivan, Student Health Services Coordinator, director of the Chill City event. Throughout the entire event, Sullivan cheerfully greeted students with snack bars and bubble pouches, encouraging students to thank their neighboring deskmates when given the chance. With the light accompaniment of music to set the mood and crowding groups of students around various dogs, there was much socialization and cheerful banter in the air. With talk of animals that one has at home, alongside pet-interactions, the feelings of stress linger only as a reminder of next week in the air.
About the Writer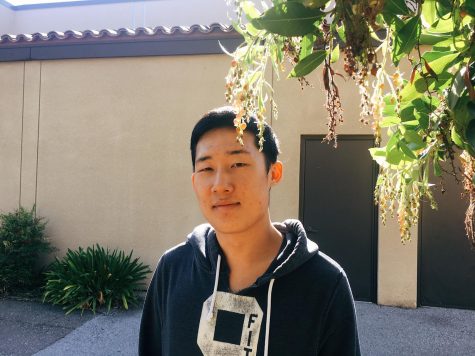 Ryan Chen, Photo Editor
Ryan Chen doesn't really know what to put here so he decided to write this prolonged sentence in order to fill up blank space. He's probably into books,...