Inevitable fits of laughter surround Marvel's new film "Thor"
"Thor: Ragnarok" entered theaters on Nov. 3, bringing Marvel fans a superhero adventure with non-stop comedy, visually stunning fight scenes and journeys to wonderful, alien locations.
In the film, thunder god Thor faces Hela, the goddess of death, who is determined to destroy Thor's home, Asgard.
When Hela crushes Thor's hammer and casts him through space onto the planet Sicar, he must survive battles in a gladiator arena, escape and save his homeland. Along the way, he faces his fellow Avenger, the Hulk, his treacherous brother Loki and Asgardian bounty hunter, Valkyrie.
        If you enjoyed "The Guardians of the Galaxy" or its sequel, than you will find a lot to love in "Ragnarok," which delivers similar fast pacing, hilarious jokes, and a balanced mix of serious elements and comedy.
In addition, fans of Jack Kirby's intricate cosmic artwork from classic Marvel comics will recognize and enjoy the film's colorful aesthetic, and the most attentive nerds will even be able to pick out direct call backs to Kirby's artwork in the background.
        The introductions of new characters like Hela, Valkyrie and The Grand Master, portrayed with stuttering perfection by Jeff Goldblum are handled excellently.
In particular, Tessa Thompson's Valkyrie instantly won the hearts of the audience, instantly establishing herself as a tough, overconfident alcoholic.
        Tom Hiddleston's Loki is as charmingly mischievous as ever, and Chris Hemsworth reinvigorates the character of Thor, portraying him as clever, fun and in some cases, a loveable loser.
        Cate Blanchet absolutely nails the role of villain here, making Hela Marvel's strongest villain since Loki in "The Avengers."
        The refreshing levity of the film can be easily traced back to the film's director, Taika Waititi, previously known for his indie comedies like "What We Do in the Shadows" and "Hunt for the Wilderpeople." His talent for creating zany adventures, like a trek across New Zealand in 2016's "Wilderpeople," translates beautifully into a planet-hopping odyssey.
        Despite all of its charm though, "Ragnarok" does have some flaws. The story's themes are clumsily integrated into the story.
While I find the film's message captivating and positive, it only became clear near the end of the film, not providing enough time for moviegoers to observe characters develop and change in relation to that theme.
        Also, the film sits comfortably within the mold of a Marvel film and doesn't reach into any surprising genre or tone like "Captain America: The Winter Soldier," which embraced the spy thriller, or "Logan," which channeled the western.
        Overall, "Thor: Ragnarok" stands as one of the best films in the Marvel franchise. Any fans of "Guardians of the Galaxy," "Thor," or any of Marvel's previous films should go to see it. Just try not to choke on any popcorn during your inevitable fits of laughter.
About the Writer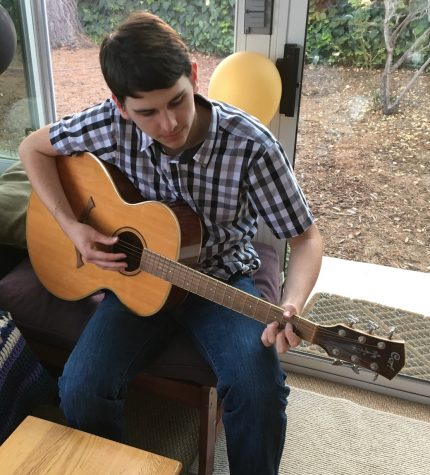 John Bricker, Opinions Editor
John Bricker is an experienced reporter and writer at La Voz News. He writes novels and short stories in his spare time, and has written news stories,...