'Chismoso' fights American cultural ideas with humor and poetry

3

min read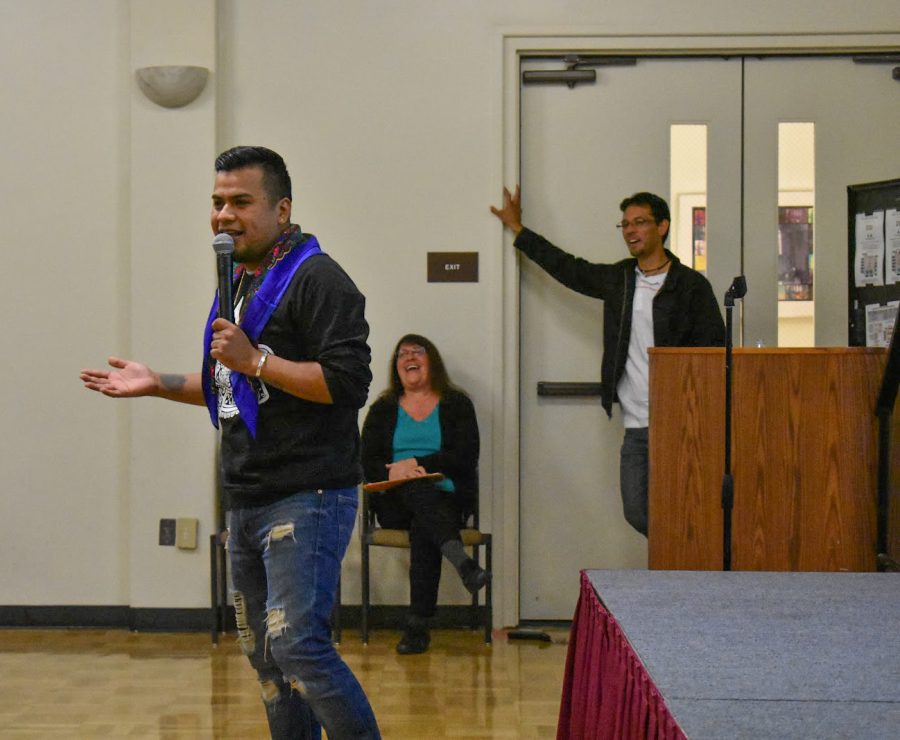 A De Anza College student took to the stage in Conference Room B of De Anza with a cadence unusual for a story like his on Thursday, Oct. 19.
"I don't know if you can tell," De Anza student Yoshimar Reyes said, "but I'm undocumented and stuff, so if you don't know what an undocumented person looks like, take out your phones and take a picture."
Reyes' workshop is called "Chisme, Chiste, and Survival," and is a part of Define American, a media organization which uses storytelling to change American cultural ideas around immigrants, identity and citizenship.
Reyes joked about many fears of undocumented life, such as the "popularity" of undocumented people in the media and how "hella lit" his deportation bus would be.
"He changed the narrative," said Manuel Espinoza, 19, political science major. "Instead of being victimized, he used it as a way to empower himself, to use humor and poetry and writing as a way to fight back."
The biggest claps and cheers were reserved for Reyes' shout-outs to his self-described "hood" at the corner of Story and Capitol Expressway.
"A lot of times when we think of Silicon Valley, we have this image of all the tech stuff and we don't really look at the people who work in these industries or the people who work in these factories," said Reyes, whose first job was on an assembly line in Fremont.
His neighborhood was the setting for several stories Reyes told about his life. The locations were everyday places: outside a Goodwill, the school playground and the porch of his home where he lived with his grandmother.
His stories' themes ranged from playing kickball with the school bully to coping with alcoholic family members.
Reyes then handed the mic over to audience members during a workshop on storytelling. He encouraged attendees to reflect on their race, class, gender and sexuality, as well as key players in the story of their life, such as friends, teachers and arch-nemeses.
"He brought up a lot of things that school doesn't really talk about like race and gender and, y'know, what makes us, us," said Raquel Chavez, 18, psychology major.
Student involvement in the workshop was particularly important to Juan Gamboa, instructor of Chicanx Latinx studies and organizer of the event.
"In this time where things can be so depressing, I want students to know that we have agency, we have power and that we should really count our blessings," he said. "There are things that are worth fighting for–and that includes our family, and that includes everybody who is under attack right now, our most vulnerable communities."
The event also ties in with the exhibit currently open at the Euphrat Museum of Art. "Kindness as Resistance" will be open starting Oct. 30 until Dec. 8.
About the Contributor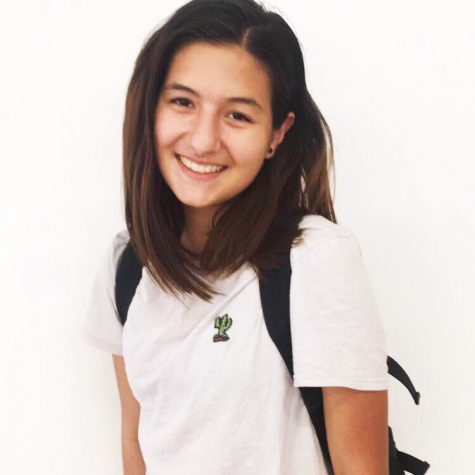 Ana Gonzalvez, Opinions Editor
Ana Gonzalvez is not a writer. By trade? Yes. But philosophically? She does not write for the sake of writing. She writes to express, to relate, and to...