De Anza College "Naruto Run" brings community within students

1

min read
Memes become a reality at De Anza College as students sprint around campus doing the Naruto run on Wednesday Oct. 4.
"I wanted the meme to transcend beyond the internet. Since I think memes are one of the best ways to grab people's attention," said the organizer of the event, Robb James, 20, film and television production major. "I wanted to make this more of a gathering so that people can make friends on campus and connect with the community."
James went to a Naruto run at Mission College before the one at De Anza and there were only about 10 people so he did not expect turnout to be very high, but many Naruto fans came to show their support.
"I was really surprised with the amount of people because I thought nobody was going to take it seriously. Luckily, that wasn't the case," said James.
During the run, many people wore forehead protectors that are commonly seen in the anime and a few people brought speakers to play the Naruto theme songs.Caleb Jo, 20, business major and film major, went out of his way to buy a forehead protector from Hot Topics a few hours before the run.
"I think it was funny because I've seen numerous colleges participating in the event because of their meme pages," said Jo.
"I thought the event was awesome. It brought a lot of people together who love this series just as much as I do. I know the fanbase of anime can be really shy, and I don't think they would meet these people otherwise," said James.
James is considering doing either an annual Naruto run on campus or some other meme event so stay tuned.
About the Writer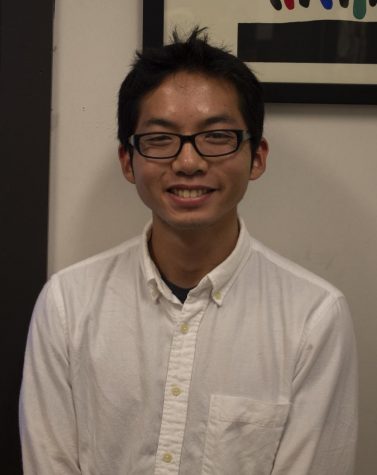 Andrew Shinjo, News Editor
Andrew Shinjo is a journalist, physics student and public policy advocate. In his spare time, he enjoys work as a semi-professional nature photographer....