Physics Club: NASA and prosthetic railguns
In De Anza's Physics Club, students passionate about physics and engineering can come together to solve problems, talk about the subject and combine rail guns with prosthetic arms.
The club is currently working on advanced robotics projects, and will hold a conference featuring engineers from NASA on May 25. "We're trying to make a prosthetic arm using a rail gun," officer Aysha Rehman said. "sometimes we'll do physics problems as well."
The original Physics Club fell apart after Spring of 2016, when previous club members graduated without replacement. Rehman and Mikayla Ehresmann-Singh, both 19, aerospace and aeronautical engineering majors, revived it.
Rehman and Ehresmann-Singh began studying at De Anza last fall, when they met physics professor David Newton, current faculty advisor for the club.
"[Newton] said there wasn't really much of a club anymore," Singh said. "I decided to bring it back to life and get the club started again."
The club has only been active since January. "Even though we haven't been active for as long as some other clubs, it gives us room to grow, expand and build," Singh said.
The club is open to all students, regardless of technical ability. "No background in physics is needed," Rehman said. "We are more than willing to teach other students about the concepts we plan on using for projects, but the main goal is just to have a place for anyone who has an interest in physics, even if they don't have the experience."
The club will host a physics conference on Wednesday, May 25 in room S44 from 3 p.m. to 7 p.m. "[We're] really looking forward to introducing De Anza students to the current leaps and bounds the field of physics has contributed to the world of science," Singh said.
"We are inviting speakers from places like NASA, and other professionals that use physics in their careers, to talk about cool things that they're working on or researching," Rehman said. The event will be completely free for all De Anza students.
The club meets every Friday starting at 2:30 p.m. in S11.
About the Writer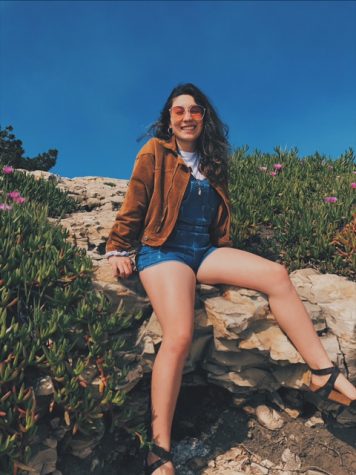 Natalie Valencia, Pop! Assistant Editor
My name is Natalie Vivian Valencia. I am a writer, poet and a creative soul. I enjoy the beach, walks in the park, eating and art. I have a poetry blog...