De Anza Club Spotlight: Filmmakers Union

2

min read
De Anza College's Filmmakers Union Club allows all students to create new films, hold workshops and build a strong community of film lovers at De Anza together.
The club was established by Nazar Timofeev, 18, bioinformatics major, in the Fall quarter of 2016. In search of "an opportunity to learn more about the craft of filmmaking," Timofeev gathered up his friends to start a club that celebrates and appreciates the filmmaking process. He does this by "taking them through all of the circles of production hell."
The club's founders include Naren Sareday, 20, film major, and another mutual friend of Timofeev.
"Being the original president of the club, I passed the title to my friend and trusted VP, Naren Sareday, not having enough time to manage it," Timofeev said. Saredy now holds the title of President of the Filmmakers Union Club.
"I really liked the idea of having a film club on campus," Saredy said, "because it allowed me to network with other filmmakers, and have some sort of community to belong to.".  
The club is currently working together to produce a film, chosen out of script contents held within the Filmmaker's Union. "We have a story selected, and we're in the preproduction phase. This means that we're rewriting the script, looking for a director, camera people, and so on and so forth. We expect to start filming in May, and have the film shown at the De Anza film festival," Saredy said.
With the film project on the way, Saredy expressed his excitement to increase the club meetings and include workshops so that members "can share and critique their work."
Members of the club enjoy the accessibility and commodore it holds with peers at De Anza.
Shaun Chatrath, 20, film production major, was drawn to the club because he is a filmmaker.  "I love the idea of having an accessible connection between my peers and I," Chatrath said.
"I think the club is incredibly important to have on campus because a lot of people in the film department don't realize that they could be making their dream projects come true with excellent crews if they just reached out and networked," Wrenna Young, 20, film production major, said. This club provides a way to do that super easily."
The Filmmakers Union creates an atmosphere that encourages creativity, camaraderie and art as an experience.
About the Writer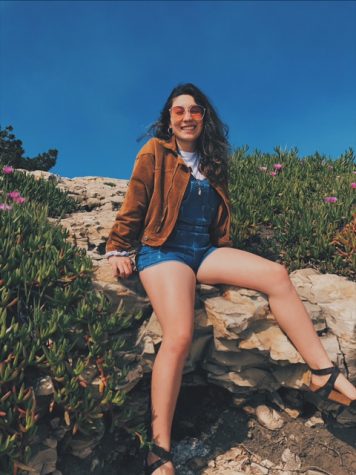 Natalie Valencia, Pop! Assistant Editor
My name is Natalie Vivian Valencia. I am a writer, poet and a creative soul. I enjoy the beach, walks in the park, eating and art. I have a poetry blog...