Review: "FUTURE"

2

min read
A variety of raps that'll please old fans
"FUTURE" is now, and it's business as usual for Future Hendrix.
The Atlanta rapper released his fifth and self titled album, the first of 2017.
"Mask Off" is definitely one of the highlights of the Album. Future lays down bars over a flute Metro Boomin beat, rapping about his come-up from broke trapper to his now-lavish lifestyle. "Mask on, f— it, mask off," he raps, referring to the braggadocio he uses as a figurative mask.
Taking it off the reveals the true, vulnerable emotion that shows up in his music. It's one of my favorites on the album.
In "Poppin Tags," Hendrix spits about his wealthy buying habits over a Southside-produced beat. His verses are chock-full of strong, "ooh"s that resemble moans, mimicking the reaction eager customers have upon finding an exquisite piece of clothing, jewelry or Bentley Continental GT. This is definitely a song that should be blasted in the car at high volume while "hitting them folks."
"When I Was Broke" tells the tale of a girl who held her man down, even though he was dirt poor. Future's lyrics dance well over Zaytoven's trademark piano keys, and as a result, this is one of the only songs on the album that's not meant to be blasted at a high volume.
If I had to describe this track, it would be the type of Future track that you would raise a lighter to and sway back and forth, while shedding a tear or two.
This is a solid Future project, but it's not on the same tier as "Monster," "56 Nights," and "DS2." It's not going to win over new fans like the old three albums do, but if you're already a fan of hustler Future, this is something you will most likely enjoy.
About the Writer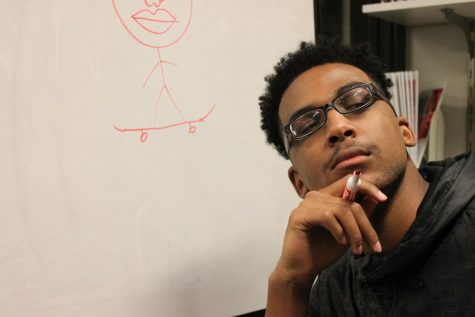 Jarra Gojolo, Sports Editor
Standing at an imposing 6 feet 5 inches, Jarra Gojolo will have no problem OVERSEEING La Voz's sports section (ba-dum-tss). The La Voz Sports Editor has...