Montly flea market attracts crowds, niche shoppers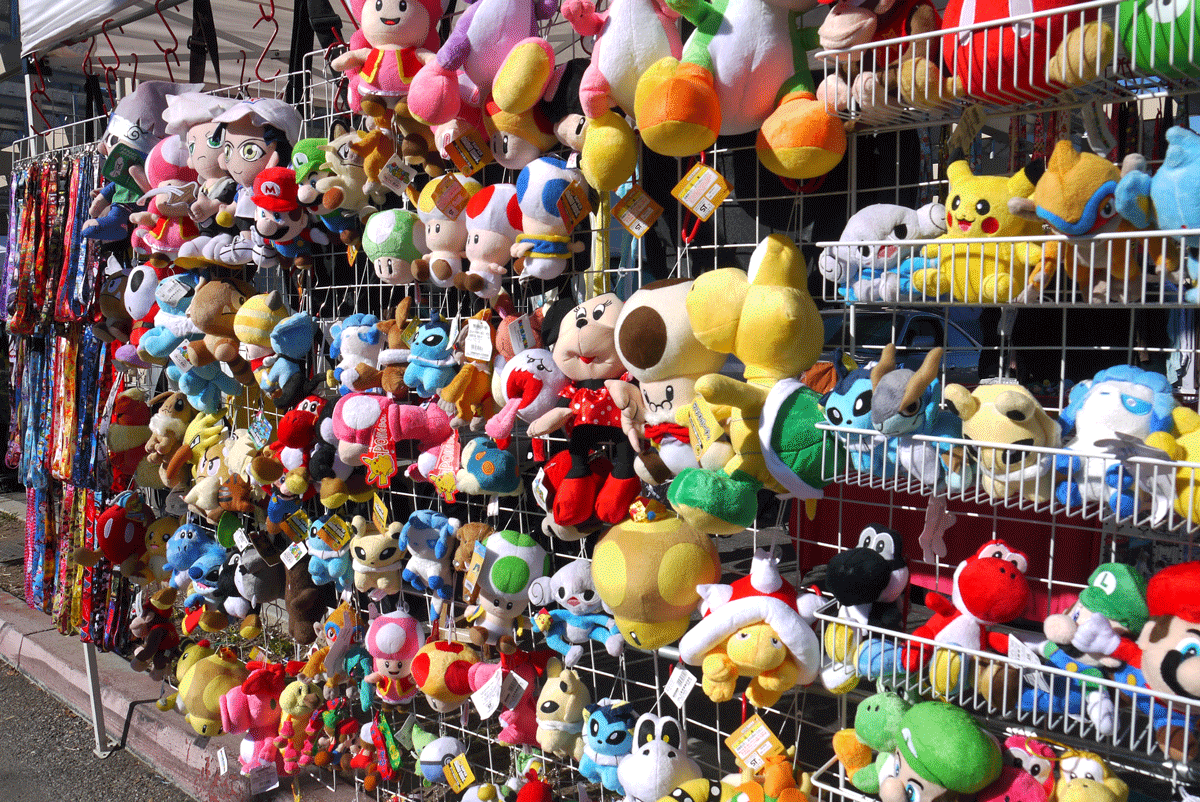 It began with a dull roar.
The noise of vendors pitching their wares emanated from the merchant tents that filled Lots A and B and marked the beginning of the second De Anza flea market of 2014.
The scent of churros, kettle corn and other fried treats cut through the crisp, cold air.
A collection of multicolored stands lined the back of lot B creating a makeshift food court area.
DECA and the Badminton Club set up drink stands under shade structures, dyed in school colors.
The clubs were selling a variety of sodas and bottled water for $1.50 each to raise money for club activities and supplies.
"The clubs get all the money minus the wholesale price of the soda and the $22 for a license," said Klaus Dehn, the food services director who serves as an advisor to the clubs who are fundraising that month.
One of the clubs raising funds was DECA, a club for students interested in business fields such as marketing and finance.
They arrived at 7:30 a.m. to set up the stand and put all of the drinks they were selling on display.
"We're hoping to raise $500," said Madhav Srivastava, 19, a business administration-marketing major. "We're not sure exactly how much we'll get."
The club is using fundraisers like the flea market to raise money for events that their regular club budget does not cover.
David Olsson,19, an accounting major, said that the club was planning to use the funds to go to a competition in Washington D.C.
"DECA subsidizes the cost of the hotel, but members have to pay for everything ourselves," said Apooru Tiwari, 19, a business major.
The sales from the flea market will help lower the cost of the hotel, food, travel and unanticipated expenditures that need to be covered.
Five stalls down the Badminton club sold water and soft drinks for their fundraiser.
"We plan on running tournaments in the future for students and the public," said Jennifer Park, 20, a biology major who is also president of the badminton club. "We're hoping to raise money for that and equipment we might need."
Business started out slow, but Park said that she thought sales would increase later because more people would start showing up for the flea market.
Another reason business was slow was the cold weather.
It was a brisk, clear February morning, which meant that the temperatures were in the low 40s when the flea market kicked off, and never rose past the low fifties all day.
"The commission will be very little because it is not warm," Dehn said.
Both clubs estimated that they had each raised about $40 dollars in the first two hours of sales.
"It's fun to be with everyone from our club," Olsson said. "It'll be good to raise money for our activities."