The new California budget shows little concern for the needs of community colleges
Hang on for a minute...we're trying to find some more stories you might like.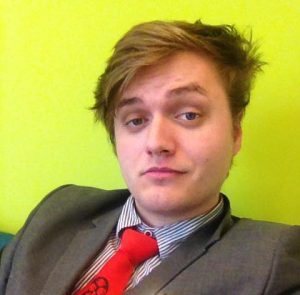 Nick Girard
It's California's legal obligation under prop 98.
With the governor's current proposed budget, California community Colleges (CCCs) will be sapped of funding which should already be guaranteed.
45 million dollars, derived from the state's income-tax-funded general fund, should be going to CCCs but is instead being withheld due to a low estimation of property value taxes.
In 1988, voters approved a mandate requiring at least 40 percent of the general fund to be spent on education. Currently there's a split between community colleges and k-12 spending, with k-12 getting roughly 89 percent of the mandated funding.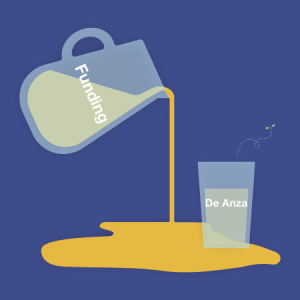 Richard Hansen, Treasurer of the FACCC and faculty of De Anza said, "The governor's January budget reflects a 10.87 percent share while the statutory share is 10.93 percent. FACCC is advocating that the May Budget Revision should reflect the statutory share. In the current budget, this would meant an additional $45 million for the CCCs and could mean more if the Prop 98 guarantee grows for the May Revise, as the Legislative Analyst's Office has suggested it will," he said.
In other words, CCC's at least deserve their standard share of the budgetary pie. The disparity between 10.87 and the mandated 10.93 percent seems insignificant, but De Anza alone would have access to $700,000 less in funds if CCCs were to not be fully funded in the new budget.
"Because the California Community Colleges only get a 10.93 percent share of the Prop 98 funding guarantee, each half a percent represents almost 5 percent of system funding, so the state should make sure the colleges get their full share of the Prop 98 split with K-12," Hansen said.
The money would improve De Anza's quality of service by "increasing part-time faculty ability to offer office hours, improving part-time faculty compensation, and opening additional full-time faculty positions," Hansen added.
Currently, the use of part time faculty has become increasingly popular as a means of circumventing the full funding of professors and limiting the number of courses they can teach. This has led to to the blatant exploitation of part-time faculty, where you have many part timers at De Anza teaching at two or three colleges while having to commute back and forth multiple hours.
Action must be taken immediately to ensure that CCCs and specifically De Anza get their entitled funding; inaction will mean further decreased funds at a time when enrollment continues to drop and community colleges are increasingly struggling.
Luckily, in a world where community colleges rank so lowly in terms of the state's concerns, there are hopeful prospects in the mix.
The Faculty Association for California Community Colleges (FACCC) has been continuously pressuring its members and official California legislators to pressure the governor's office into revising the budget such that it better reflects the needs of community colleges, which are already underfunded.
Ironically, while the governor is set to limit community college funding, Judy Heiman from the Legislative Analyst's office, an independent advisory board for estimating finance, estimates that the budget undersells state revenue, meaning that the budget will easily be able to squeeze in that extra $45 million that Jerry Brown is so reluctant to give.
Already strangled increasingly tight, community colleges absolutely deserve to be fully funded. This should be a non-negotiable start toward creating a more equitable future for faculty and students.