De Anza College child education, advocacy club contributes to community Puerto Rico relief efforts
Hang on for a minute...we're trying to find some more stories you might like.
De Anza College's Child Educator and Advocate Association student club held a donation drive for Puerto Rico on Wednesday, Nov. 15 and Thursday, Nov. 16 in the cafeteria and Child Development Center (CDC).
"This was an opportunity for me to engage [the club] as their advisor in doing something for the people of Puerto Rico," said Mayra Cruz, instructor of child development and education and advisor to the Child Educator and Advocate Association, who recently came back from a trip visiting family and friends living in Puerto Rico.
According to data provided by FEMA and CNN, just 40 percent of Puerto Rico's power has been restored 6 weeks after Hurricane Maria made landfall, and officials are unsure how much of this electricity is actually able to reach the island's residents.
"Part of what we do in child development is prepare teachers to work with young children," said Cruz. "To advocate for children, for families, and for communities, particularly for communities that often times are not getting to be at the table."
The De Anza based drive was centered around collecting diapers, baby formula, batteries, flashlights, baby food, feminine products, and cash donations, with the most commonly donated items being baby and feminine supplies.
"We did get a lot of response here in the main quad from the students and teachers, as well as over there [CDC] from parents who bring their children to childcare," said club officer Jocelyn Lazo, 18, child development.
The donation drive was part of Levanta Puerto Rico, or Puerto Rico Rises, a larger effort in the San Jose community to collect necessities to send to Puerto Rico. The effort lasted through Saturday Nov. 18 and Sunday Nov. 19, and included nine firehouses and one police station.

About the Writer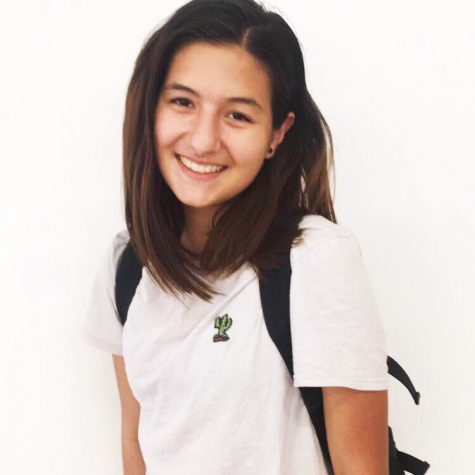 Ana Gonzalvez, Opinions Editor
Ana Gonzalvez is not a writer. By trade? Yes. But philosophically? She does not write for the sake of writing. She writes to express, to relate, and to elevate ideas for a common cause; a higher goal. She has a passion for heated discussion and collaborative thought.
As a believer in progressive values, when not bouncing ideas around the newsroom, she can be found mobilizing voters with the Vasconcellos Institute for Democracy in Action. Ana is also a frequent consumer of cheese foam milk tea, movies about lesbians, and musicals.