'Bayonetta 2' offers higher quality for Nintendo Switch
Ding-dong, the witch is back as Bayonetta leaps onto the Nintendo Switch and takes center stage nine years after her appearance on the Wii U.
Relive the story of the famed Umbran witch as she adventures to recover her lost memories, make a wide roster of friends and unleash devastating witch powers on her enemies along the way.
The famed hack-and-slash adventure game, "Bayonetta 2," runs like butter on the Switch, performing at a nearly locked 60 frames per second as compared to the frame rate on the Wii U, which dipped well below 40. There are still minor dips in frame rate at the more intense moments of the game, but overall it still runs smoothly
In both docked and handheld mode, the game runs at 720p resolution, but looks significantly better when in portable mode.
Gameplay is exhilarating and heart-pounding; over-the-top combos that combine magically-powered melee attacks coupled with abilities from a variety of weapons empower your every move and almost creates a feeling of invulnerability as you fight your way through a myriad of enemies.
In addition to the free flowing combat, players can fight dragons while surfing inside a typhoon with crumbled buildings, fly on wings and fight a boss ala King Kong-style and even fight inside the belly of a giant whale. Each of the battlegrounds keeps the combat fresh and exciting at every turn.
Touchscreen controls are greatly improved with increased precision and sharper camera movement, but not highly recommended for the close quarter and lightning fast battle sequences here and there.
Another feature to make a return is Tag Climax, the online component of the game. Pair up with a player, either locally or online, and fight side by side through six consecutive waves of enemies ranging from the simple goon to the big, bad boss. Verse cards, obtained through the course of the campaign, unlock challenges and stages, all feeding in for continued replay value.
  While there may not be any new content, the Switch version offers amiibo support, used to unlock costumes that Bayonetta can wear. Don the outfits of Nintendo's finest characters such as Samus, Fox, Link, Princess Daisy and Princess Peach that come complete with their own special effects.
"Bayonetta 2" comes packaged with the prequel, "Bayonetta," making it a two-in-one package and offering long hours of gameplay. It's a must-have for players who have already dived into the action and who are new to the franchise.
Despite being nine years old, "Bayonetta 2" and "Bayonetta" shine the brightest on the Nintendo Switch. The portability of the Switch coupled with the adventure of the game make for a combination that all gamers shouldn't miss.
If you've never played it before, you're in for a ride. If you've already played it, it's even more bewitching as a handheld gem.
About the Writer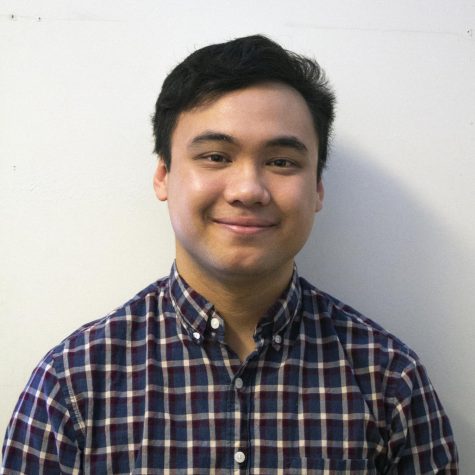 Ethan Bennett, Previous Editor-in-chief
I started at De Anza last Spring 2017, joined La Voz Winter 2018, and have since been reporting for the newspaper truthfully and accurately. In my time...