Students at De Anza celebrates National Coming Out Day

1

min read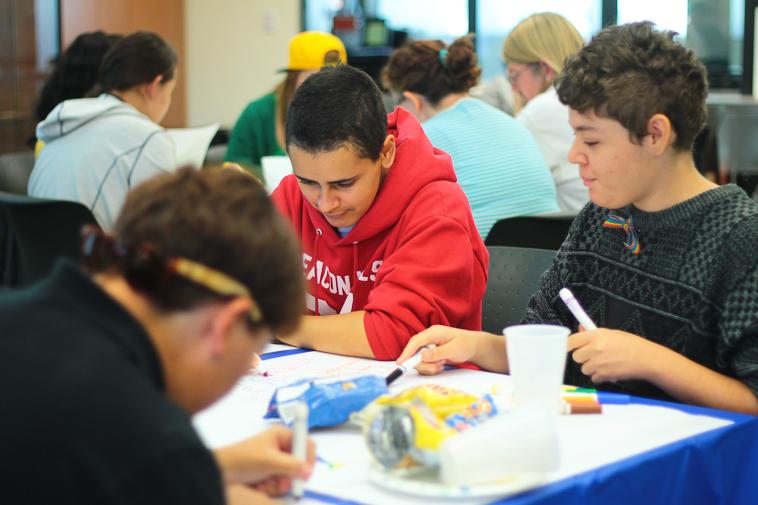 Edgar Godinez, Staff Writer
October 21, 2013|26 Views
De Anza College students celebrated National Coming Out Day with a panel and a variety of activities on Thursday Oct. 10.
Students attending the panel, including those who identify within the lesbian, gay, bisexual, and transgender community and those who are straight allies, shared their coming out stories.
"The turnout for the panel was pretty awesome. We had close to fifty students, a few faculty members, and the dean from the intercultural/international division," said Julie Lewis, the instructor for the ICS 26: Introduction to Lesbian, Gay Bisexual and Transgender Studies class.
After the panel, students gathered at the Multi Cultural Center for a celebration held by the Rainbow Club. Students shared ideas and history for group discussions and a scavenger hunt.
When the students first sat down, they brainstormed and shared ideas for making De Anza College more LGBT friendly.
"I think we should hold the faculty members to the same standards as students, meaning that we can't accept students to be the sole proprietors of acceptance," said De Anza student Jenny Linh. "The faculty members also perpetuate certain ideas and assumptions."
Many students made comments on establishing a "safe space" at De Anza, having more LGBT art and performances, more involvement from straight students, and more pride month activities.