Campus Profile: Artist Chelsi Whiting

2

min read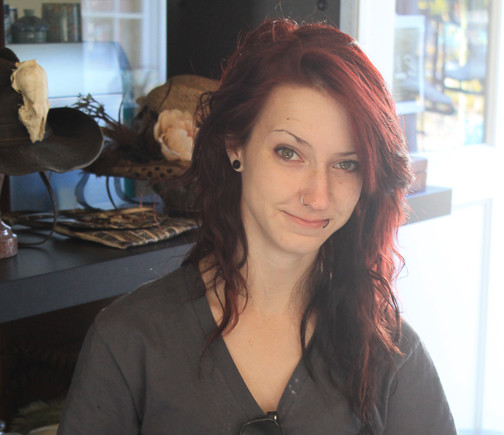 A local artist is showing her talents with a Halloween flair.
De Anza College student Chelsi Whiting is displaying her artwork at Santa Clara's Studio Bongiorno exhibit "Hallowed: To Respect and Honor Greatly" through Nov. 1.
Realizing her passion for creating art at a young age, she started drawing and making pieces that would intrigue people.
"I've always been into the dark stuff, anything that makes people take a second look," Whiting said.
From painting to crafting decorated skulls, Whiting shows her diverse work inspired by various stories she read as a kid.
"I used to read a lot of horror stories when I was little. I did that for fun so my artwork just got based off that," she said.
She was reluctant to pursue an art degree but eventually decided she would follow through with it.
Whiting has attended classes at various community colleges and took a summer session at Academy of Art University in San Francisco.
Studio Bongiorno is also showing 14 other local artists in the exhibit, ending with a Dia De Los Muertos themed costume party on Nov. 1.
The studio was once as a car dealership before Phil Bongiorno decided to pursue his passion of art in a way that could promote it as a whole.
"I've always been an artist at heart and I'm no longer in that field so I decided, you know what, I'll try to live out my dream." said Bongiorno.
Bongiorno exhibits his own work at the studio with other local artists to create a community where aspiring artists show their work.
Whiting's advice for new artists: getting your work out there is the most important thing.
"Until I actually tried, I thought it was really difficult to do, but it's not that hard, you just have to go to the right places," she said.
"My stuff fits in with all the rest of the work here."