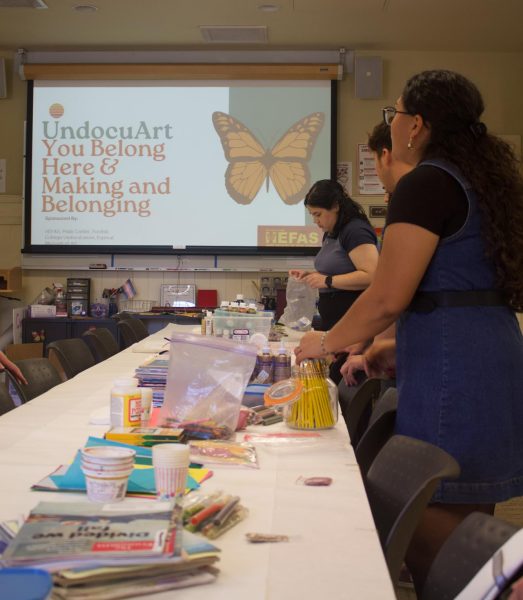 Higher Education for AB 540 Students, or HEFAS, collaborated with the Pride Center to invite students from De Anza and Foothill College to paint different sizes of wooden butterflies at the "UndocuArt: You Belong Here" artmaking session to contribute to the Euphrat Museum's upcoming exhibit "Facing Home," which will honor people and things that provided the community with a sense of home.
The session is a part of the week-long event, "Undocumented Student Week of Action," starting on Monday, Oct. 16.
The next session, "UndocuQueer Art: Making and Belonging," will be hosted on Thursday, Oct. 19, at the De Anza Pride Center and is another chance for everyone to come and make art in contribution to the "Facing Home" exhibition.
The final event will be held at the Benson Center at Santa Clara University on Friday, Oct. 20, called "UndocuCON: Building a Brighter Future," which will be a celebration of the Bay Area undocumented community.
Story continues below advertisement