Volleyball loses match 3-0 against Gavilan
October 31, 2017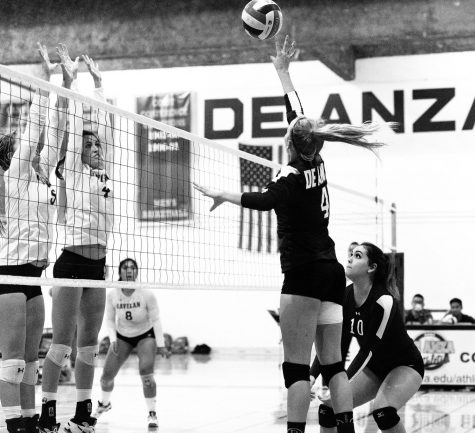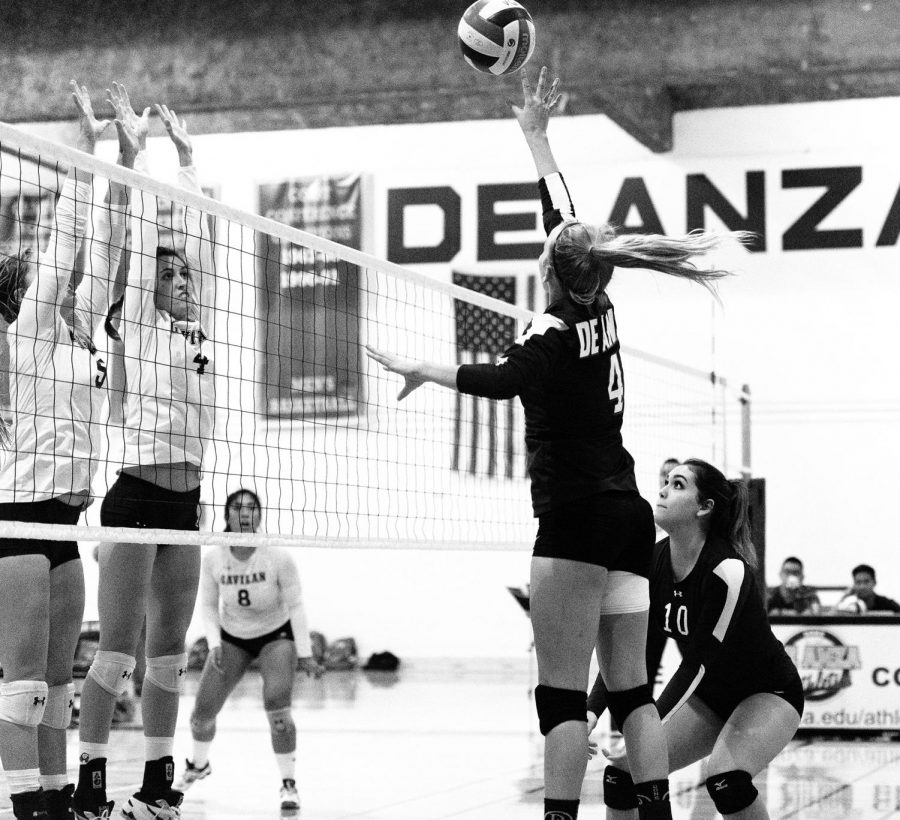 After winning three consecutive conference games, the Dons lost their fourth match 3-0 to Gavilan College on Oct. 13, at De Anza College.
Right at the beginning of the first set, both teams were battling, scoring back to back, but the Rams took the lead in the first set 25-23.
In the middle of the set, the Dons were able to improve on passes, until the Rams managed to regain momentum, taking the lead 25-19.
The Dons ended their third set with 14-25. The Dons started off doing well, with great passes, but the Rams took advantage of every given opportunity and within a few moments, they caught up and eventually took the set.
"When one person would make a mistake, we didn't shake it off and that just made it harder for the team," said middle blocker, Justine Lee.
It was a frustrating set for the team. As the Dons were trying to outscore the Rams,  they missed a few passes, and failed some blocks that cost them the game.
Although they were missing their key player, the Dons didn't use that as an excuse for the mistakes that were made.
"It shouldn't have been so much of a difference, but I feel like we quite never settled in," said head coach, Dawnis Guevara.
If their key player isn't able to come back yet, the other girls need to be better Guevara said.
"We got stuck into our own little zone. Next time we want to focus more on blocking, specially since the middle blocker had so many kills on us towards the end of the third set," said middle blocker, Melissa Izquierdo.
Before their loss, on Oct.6 the Dons won 3-2 match against the Foothill College's Owls.
The Dons showed great connection between passing, and blocking during the first set with a score of 25-18.
During the second set, the Owls didn't back down and surprised the Dons with a score of 26-24, but that didn't stop the Dons recollect themselves as a team, and they took the third set with a score of  26-24.
The next match will be a home game on Oct. 20 against San Jose