De Anza anthropology students excavate 16.5 million-year-old fossils in Kenya
September 29, 2016
A team of four De Anza students undertook a rigorous learning experience hunting for fossils in Kenya over the summer.
The students, Michelle Bounkousohn, Vincent Gomez, Chris Mayes, and Viana Roland took part in the expedition with anthropology professor Isaiah Nengo, conducting eight weeks of field research in the Turkana Basin near the Kenyan-Ethiopian border.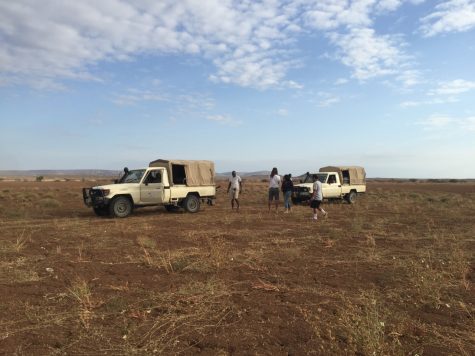 The trip was part of Nengo's continued research in association withthe Turkana Basin Institute, and was funded by an FHDA grant he received for teachers looking for innovative ways to teach students, especially minorities who might not otherwise have the opportunity to.
"I thought I'd never be able to afford to leave the country, and never really allowed myself to imagine having opportunities like that," said Bounkousohn. "It was very humbling and slightly terrifying to leave to a different part of the world to do such important work."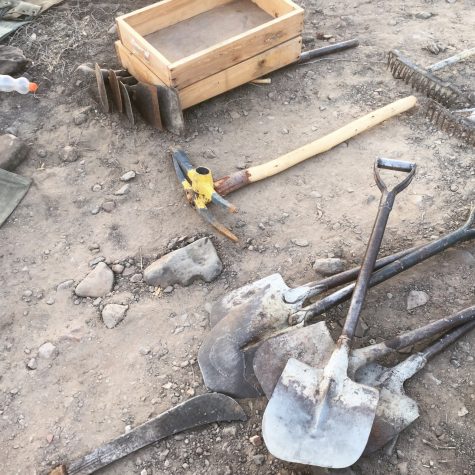 Students quickly learned how to prospect and excavate fossils, often waking up at 6 a.m. hiking and sitting on the hot sand manually hunting for fossils in Kenya's 100 degree weather, six days a week.
"I like the fact that we travel so far and how adventurous it feels climbing up mountains and going down valleys," said Gomez. "The other fossil hunters enjoyed it as well."
Many of the locations the team searched were as big as football fields.
"It's a very slow, precise and time consuming process," said Nengo.
The team's long weeks of research payed off, discovering several fossils in the basin, believed to be 16.5 million-years-old.
Nengo said he was glad to see how quickly the students learned archaeological and anthropology skills.
"Patience, perseverance and discipline," said Nengo. "These are things that we want the students to learn apart from research. These things are transferrable."
Nengo started the program two years ago, and plans on continuing next year with a team of 15 De Anza students.