Ashley Gonzalez, Staff Reporter

April 8, 2019
"It was never one of my career goals to become an unemployed celebrity," said former FBI director of the United States, James Comey, to a full house at the Flint Center on March 22. Comey spoke humorously on the controversy of his dismissal without hesitating to speak his mind on Trump throughout ...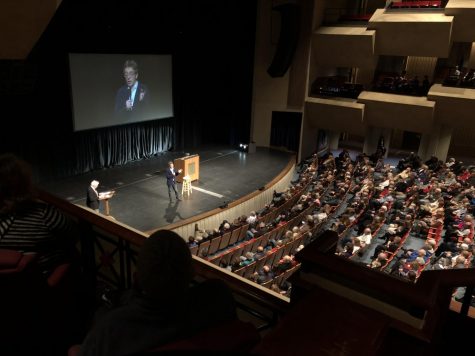 Ashley Gonzalez, Staff Reporter

January 31, 2019
"How the hell did our country get to the point where we could elect that guy?" American political scientist, Ian Bremmer asked an audience at the Flint Center on Thursday, Jan. 17. Bremmer hit the nail right on the head, when he informed the audience on global issues and how these issues drive cont...