Women's tennis are NorCal champs, despite uncertain future

4

min read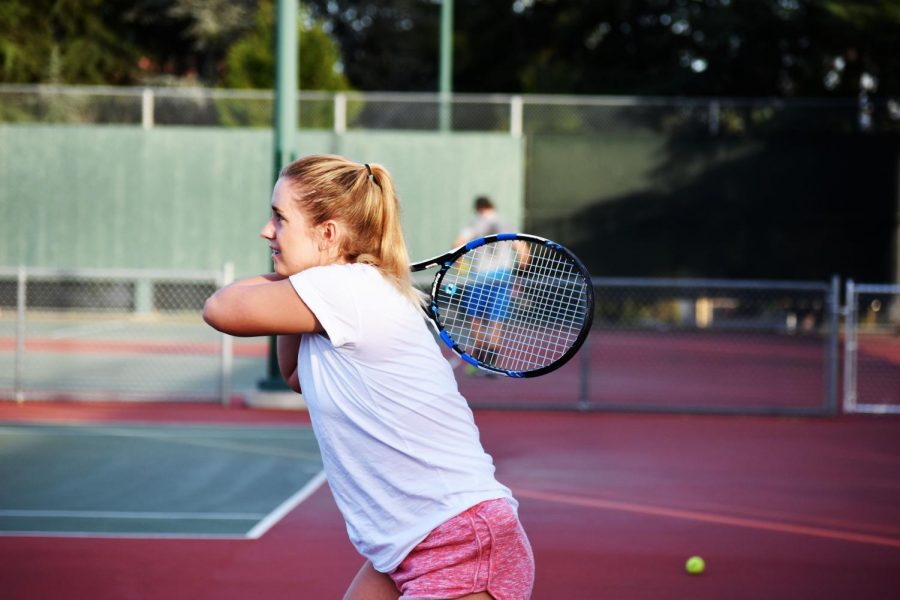 Afu Namoa, Staff Reporter
May 8, 2018|115 Views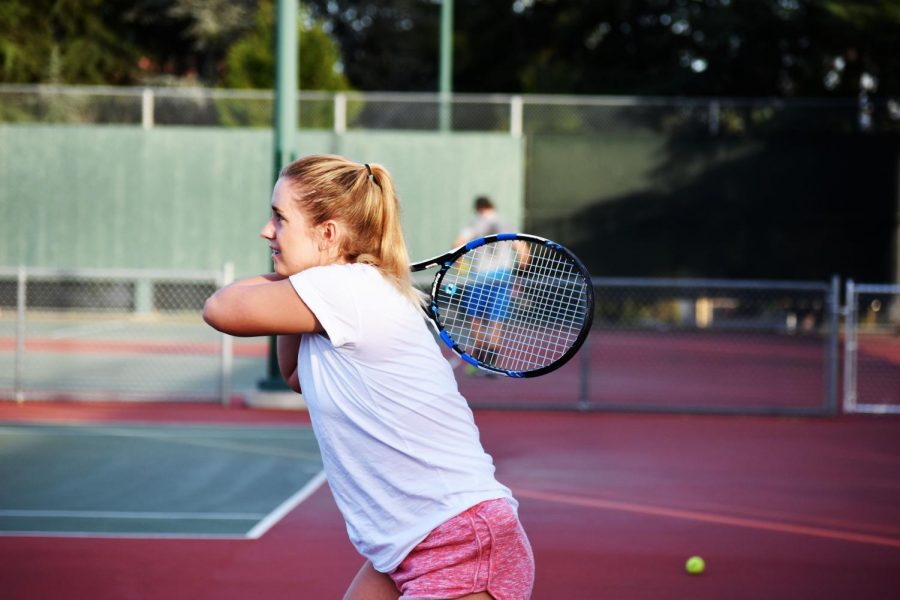 The girls of De Anza College's women's tennis team have seen nothing but success on the court, but their toughest opponent could be financial.
On Saturday, April 21, the team won their last finals match against American River earning them the title as NorCals' first-ranked junior college and advancing to California Community College Athletic Association (CCCAA) state championship finals.
According to the CCCAA, the women's tennis team ranked number one in Northern California after winning 13 of 15 matches from February to April of this year..
With a long-standing winning-streak, it's impressive to hear that the team's most competitive players are freshmen. Angelica Galiano, 20, business major, said most of their players are inexperienced and new to tennis. Despite that, they are frequently renowned as one of the most competitive junior college tennis team in Northern California over the past three years.
In order to work their way up to state finals, the women's tennis team practices every day on campus for two hours, and two hours outside of class. During practice they carry out physical conditioning such as intense sprints, and often play against their male counterparts – the men's tennis team.
On top of that, as student-athletes, they are required to be full-time academic students enrolled with at least 12 units. According to UC Santa Cruz, their Educational Opportunity Program's study formula suggests that a student studies two hours per unit a week.
This means students taking at least 12 units should study at least 24 hours per week. The women's tennis team practices 14 to 28 hours per week.
"As soon as I get out of class, I know I have an hour before [tennis] so I get my math homework done," Galiano said. "Or I have two hours before practice, I need to do as much homework as I can because I know I have practice for three hours. Everyone's pretty focused on their grades so we study together and do homework."
With a lot of responsibilities towards their education and athletic performance, head coach Ron Ward said, "they worked hard all year and stayed together as a team."
When asked what his expectations are, Ward responded, "my main expectation is that everyone goes and competes hard. If everyone competes hard, you know, that's all I can ask … even if they're losing badly, just stay on the court because there's a lot of different ways to make a comeback."
Based on their outstanding record, the women's tennis team has been working hard on the courts. However, the women's tennis team has not been receiving much financial support from the school.
"Our athletic director [Kulwant Singh] has been great, but other than that, we haven't had much support as far as being able to fundraise or raise money and have the opportunity to give players jobs and help them be able to pay for school," Coach Ward said. "Our players – probably 10 or 12 internationals – pay $12,000 a year. So, they pay a lot more than the average student and we haven't been treated, in my opinion, fairly by the administration."
When asked how much of a budget they are given, Coach Ward said, "They don't give us anything, but they're not allowing us to fundraise and do various things we need to do to help the student body … there were some issues with the courts a couple years ago, and then they basically said we couldn't use the courts anymore to do fundraising events … I've been trying to get responses but the administration is very unresponsive."
As Coach Ward manages his tennis team's financial concerns, another issue rises. Due to the notice of a $5 million budget cut, there is some speculation about the sports teams, whether permanently or temporarily, that will be withdrawn from De Anza's sports program. Although no specific sports teams have been named, there is a possibility that tennis might be included.
Fortunately for them, Coach Ward reached out to the new interim dean and scheduled a meeting with her. "Hopefully, she will take the bull by the horns and do something."