Badminton dominates vs Skyline

1

min read
Mike Nijmeh, Staff Reporter
April 30, 2018|16 Views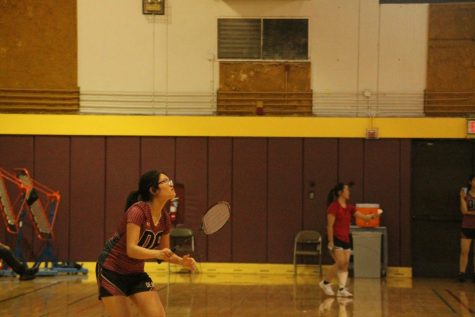 De Anza college Women's badminton team bounced back in a big way, dominating Skyline College at home 18-3 on April 24. The Dons won many of the close matches, recovering from their loss last week against Fresno City College.

Head coach Mark Landefield says he's pleased with how the team played. "The performance was overdue for us," the coach said. "We won a lot of the close matches we have been losing over the past couple weeks."

Landefield brought up why this win was a little more satisfying then the others. One of De Anza's former players, who was on the team a few seasons ago, left to play for Skyline's badminton team. "There is some school pride there that I think was important to our girls," he said.  
Coach Landefeld also had some positive words for his players."Negar Hosseini stepped up and demonstrated she is probably the best singles player in the Coast [Conference]."

Hosseini, a winner of both her singles and doubles matches, said she was satisfied with her play on Tuesday. "I kept my cool even when the matches became longer," the 20-year-old biochemistry major said.

This was a bittersweet moment for 20-year-old biology major Madison Ng, who is in her last season on the badminton team. She reminisced on her time as a Don by talking about the fun she had on the squad, being in her last home game.

With this win, the team moves on and plays their final Coast Conference matchup against Community College of San Francisco on April 26.