Cabrillo takes down Dons women's soccer, 3-0

2

min read
Yet another injury-riddled game ended in defeat for De Anza women's soccer, despite some encouraging developments.
The team fought hard, but ultimately fell 3-0 in a long and intense game against the Cabrillo College Seahawks on Friday, Oct. 10.
"We had moments of brilliance. We had possession of the ball, but then we would lose it," head coach Cheryl Owiesny said.
There were brief moments where the team repossessed the ball and was able to gain ground and push the ball down the field, to the cheers of the home crowd. However, they were unable to convert on their few scoring chances due to the play of Cabrillo's defenders.
Cabrillo scored twice during the first 18 minutes of the game, but Owiesny remarked that the scoring didn't faze her team too much. She noted that her team shook off the scoring deficit and prepared for their next approach.
Reestablishing themselves, the team pushed against the front line of Cabrillo and made progress down the field with the intent to score, but Cabrillo's defense held serve and kept De Anza scoreless in the first half.
Early in the second half, an incident occurred between a De Anza player and a Cabrillo player where a foul led to a light exchange of fists. The incident was resolved after the De Anza player was pulled away by three of her teammates. No serious injuries occurred, though the De Anza player was removed from the game.
After the incident, both teams' solid defenses denied the opposing offenses until Cabrillo finally broke through, scoring the third and final goal.
"We were a shell of the team we were weeks ago," Owiesny said.
The team fell on hard times this season due to a few members of the team being injured throughout the season. Thus, many players have been forced to fill different roles other than those they are accustomed to. After the time necessary for recuperation passes, the team will look to regroup and improve their play in the near future.
About the Writer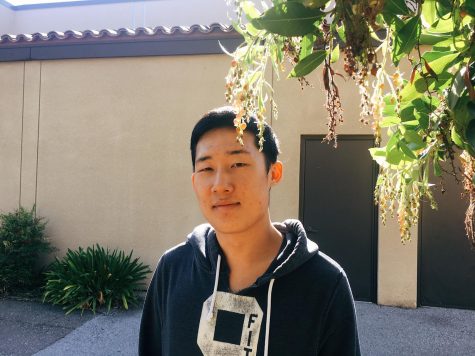 Ryan Chen, Photo Editor
Ryan Chen doesn't really know what to put here so he decided to write this prolonged sentence in order to fill up blank space. He's probably into books,...