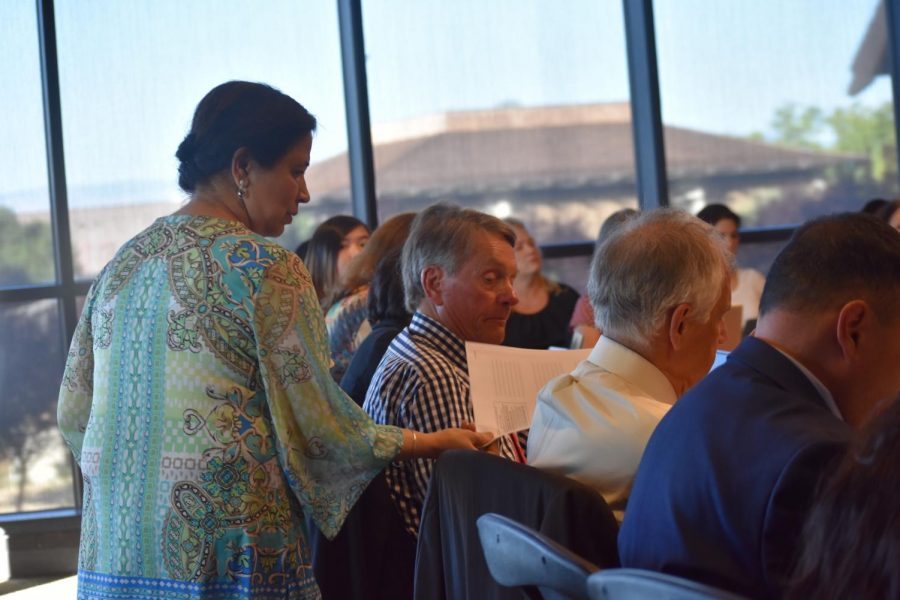 Genevieve Kolar
The Foothill De-Anza Board of Trustees met for the last time in the quarter on June 11 where students and faculty voiced concerns about transparency issues surrounding budget cuts, early class cancellation and Cost of Living Adjustment.
The meeting began with Bruce Swenson, president of the board, issuing a statement saying, "The District has communicated clearly it is willing to continue negotiations on salary increases and remains open to doing so."
According to the board, the most is being done to combat the enrollment crisis community colleges are facing in California, which is the main cause for the current budget deficit that is holding back COLA from being distributed to faculty. Nicky Yuen, a political science professor at De Anza, emphasized the idea that even though the district is facing this budget crisis, the district should take into consideration that the COLA is from the previous fiscal year and should be invested towards faculty.
"We [faculty] are your assets," said Yuen. Kathy Perino, a math instructor at Foothill College who spoke about the cuts that were planned on being made with nine full time positions. "Shifting budget cuts from one category to another impacts the instruction we provide students and the income of our part time faculty," said Perino. "I don't know who was involved in those decisions other than administrators, but I know it wasnt faculty" said Perino.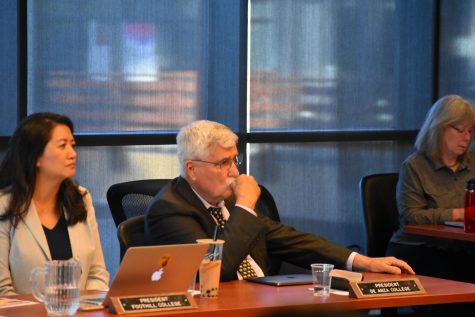 The forum was also open to students of both De Anza and Foothill College's to voice concerns about issues such as early class cancellations to the Board of Trustees. One of these students was Evan Martinez a student at De Anza. Martinez spoke about his personal struggles and how they affected his ability to organize his class schedule. "When you cut a
class, you get stuck with the classes you had," said Martinez.
Ravieet Singh, De Anza economic professor, and Wendy White, De Anza humanities professor, provided suggestions to maximize enrollment in order to provide solutions that are not counterproductive such as cancelling classes early due to not having enough students in the class before the beginning of the quarter. "It's not what has been done, but what can be done," said Singh. "We all need to think outside the box.
The Board of Trustees responded assuring the audience they were aware of the problems they all were facing. "We all want to be beyond this sooner rather than later" said De Anza President Brian Murphy.