Eco-friendly but underutilized

2

min read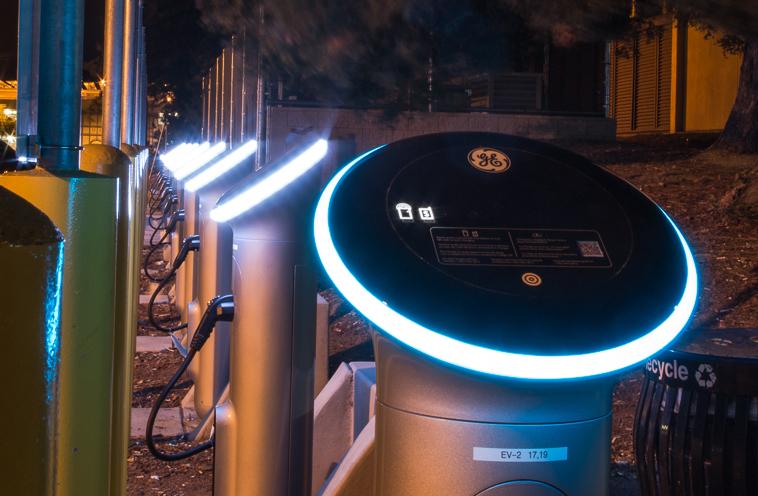 Ruben Valles, Staff Writer
May 10, 2013|129 Views
Some students view the Electric Vehicle chargers on campus as a good way to encourage the use of eco-friendly cars on campus, but few cars appear to be utilizing the available charging spots.
Foothill-De Anza District owns and operates the new EV chargers, while GE provides maintenance. Each unit costs $8,000.
Measure C, a $491 million dollar bond that has De Anza creating new environmentally friendlier structures, paved  the for the General Electric level 2 WattStation chargers. They were installed in De Anza Parking Lot B.
Peter Lee, an instructor at De Anza and owner of a white Nissan Leaf, expressed concern about the cost and effectiveness of the new EV chargers.
"The EV chargers are the least used features on campus," Lee said. "I have only seen one electric car utilizing the new EV chargers since they have been installed."
As the WattStations see little use, students around campus have noticed few cars are actually using the available stations.
"It's convenient to have, if you own a hybrid car," said Javier Partida, 19, majoring in business and administration of justice.
"Twice a week I would see a hybrid," said Ken Maj, 21, finance major.
"It's allowing people to be more eco-friendly," said Annamarie Vermeulen, sociology major.
PayPal is offering a new app for anyone using the EV charging units, to allow vehicle owners to identify the charging unit and then process the payment through their PayPal accounts.
Michael Mahan, product general manager of EV infrastructure for Industrial Solutions said, "You simply pay as you go."
"That's the experience most people are used to when they're filling up their cars," he said.
Lee wondered why the EV chargers were not being powered by the solar panels in Lot B.
The power generated by the solar panels is distributed to the whole campus providing power to many structures.