Jean Miller Resource room hosts "Womxn and Kava'NAH! … What now?" event

2

min read
My Do, Staff Reporter
October 19, 2018|31 Views
Students, faculty and staff, wore purple in solidarity with survivors of sexual assault at the "Womxn's Rights and Kava'NAH!…What now?" event at the Jean Miller Resource Room on Monday, Oct. 15. Some were survivors themselves.
The Office of Equity hosted this gathering offering a safe space for De Anza community members to come together and process emotions triggered by the appointment of Brett Kavanaugh to the Supreme Court on Oct. 6, said English professor Francesca Caparas.
About 25 people attended for different reasons, some needed an outlet for their overwhelming emotions. Others were curious to hear what people had to say.
One faculty member said she wanted to have a better understanding of how the Kavanaugh appointment affected her students in order to, "help them find their voices."
Steve Nava, sociology professor, said he encouraged his students to come and learn about this because, "it is a part of the society we live in."
There was a shared mood of shock, anger, frustration and even depression. The majority believed the nation was facing a "bleak future." Many asked, "Why don't people care enough about this?"
"What are you going to do to heal from the grief of defeat?" Cynthia Kaufman, philosophy professor and Director of the Vasconcellos Institute for Democracy in Action, asked the room.
Some said yoga helped, because it was a way to "reclaim the body." Others said they chose to stay away from the toxicity of social media, spending time with like-minded people instead.
Students, staff and faculty alike agreed that "we needed to build a supportive community on campus" to make sure people feel safe, and to "hold the system accountable."
Meghan Lacrone, 21, sociology major and Emaline Louise, 30, intercultural studies major were both survivors of sexual assault. They said they would try to organize and find more radical ways to change the system. To them, "activism is therapy."

About the Writer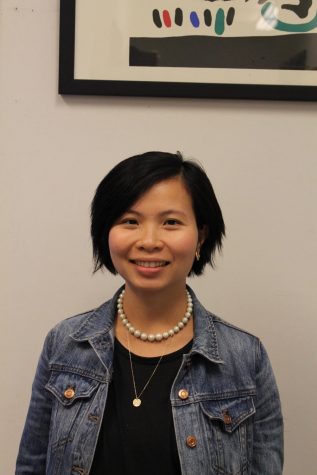 My Do, Opinions editor
My is currently Opinion editors for La Voz News. She previously worked as a staff reporter and then copy editor.
My said La Voz has made her a better...