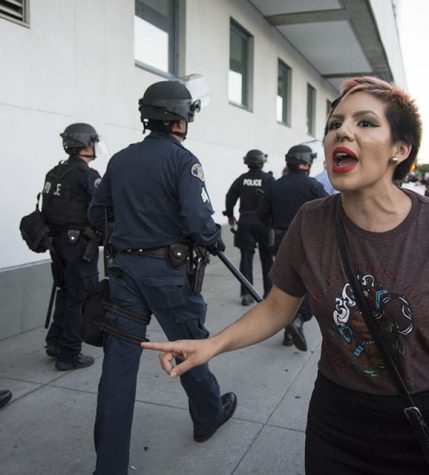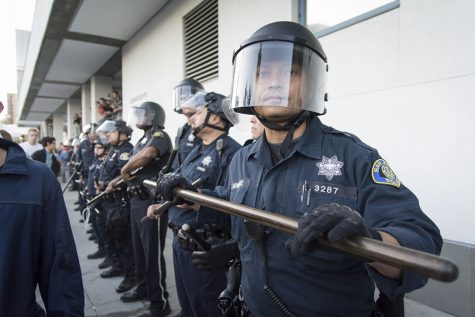 La Voz News design editor Adrian Discipulo won four awards at the Journalism Association of Community Colleges Northern California conference in Pittsburg, California Oct. 15. The awards – for graphics and photography, honored his 2015-16 work on a photo essay about Donald Trump protests in downtown San Jose, an infographic about the drought and an ad for De Anza Library's Banned Book display.
Former reporter and graphic designer Laura Shkouratoff won first place for a graphic about Valentine's Day.
La Voz staff won first place for an Editorial about efforts to impose a social media policy that would contravene students' First Amendment rights, and honorable mention for an editorial about student senate elections.
Two enterprise news pieces won meritorious awards for Alena Naiden, former features editor and Kassandra Amper, former reporter. Naiden's story described the challenges faced by a disabled student who said De Anza did not accommodated her needs, and Amper interviewed a woman who was sexually assaulted at De Anza, who explained why she did not report it.
a profile of a Persian dancer whose dancing broke religious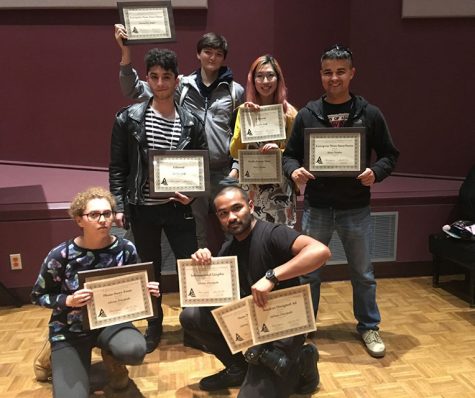 rules.
Six current La Voz staffers and editors attended the conference, which included journalism students from about 30 Northern California colleges.