A's poised for another Bay Bridge World Series against the Giants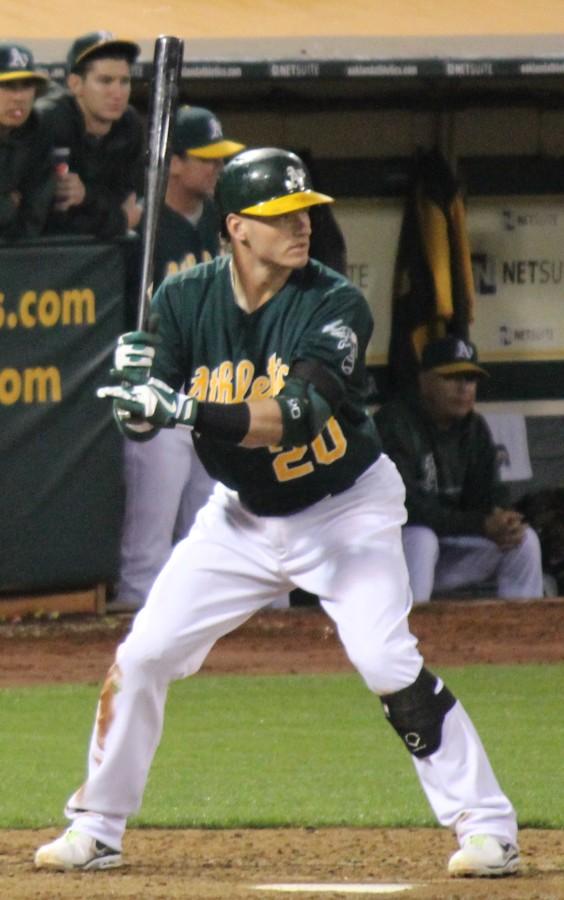 Hang on for a minute...we're trying to find some more stories you might like.
The Oakland Athletics are having an awesome season so far especially considering they were hit with bad news before the season started.
The team lost starting pitchers Jarrod Parker and A.J. Griffin to Tommy John, a surgery which repairs a ligament in the elbow and causes pitchers to miss a significant amount of time.
But the door opened up an opportunity for other pitchers to step in like right-hander Jesse Chavez and left-hander Drew Pomeranz. Chavez is 5-3 on the season with a 3.04 ERA and 69 strikeouts. Pomeranz has been equal to the task with five victories and three losses.
Thanks to the unexpected contributions from Pomeranz and Chavez, the A's are back in first place in the American League West division as of Friday June 6.
The recent ballot for the MLB All-Star Game came out on June 1 and Josh Donaldson (pictured above) leads all A's and American League third basemen in votes with 956,811 according to mlb.com. Shortstop Jed Lowrie, first baseman Brandon Moss, catcher Derek Norris and left fielder Yoenis Cespedes are among the leaders receiving votes for their respective positions.
The pitching staff is not doing it alone. The A's offense is second in the majors in runs and RBIs, and third in home runs with 72. The pitching staff has the best ERA (2.90) in all of baseball.
Third baseman Donaldson is having an MVP-like season and leads the team with 49 RBI's. He is currently batting .280 with 16 home runs, 66 hits and 50 runs scored.
Moss' production is similar to Donaldson's. He has 15 home runs, batting .284 with 49 RBIs and 56 hits. Having two players performing well lessens the stress on the team and strengthens the confidence of the team going forward.
According to mlb.com, the A's have a 70.5 percent chance to win the AL West Division championships, of Friday, June 6. If this prediction holds firm, it would be the team's third consecutive division championship.
Let's hope their good fortune continues so a dream rematch in the Bay Area can happen again between the San Francisco Giants and A's. The last time the teams met  in the World Series was in 1989, when the A's swept the Giants in four games to win.
Let's go Oakland! Clap-clap! Clap-clap-clap!