Editor-in-chief's farewell column: Yane An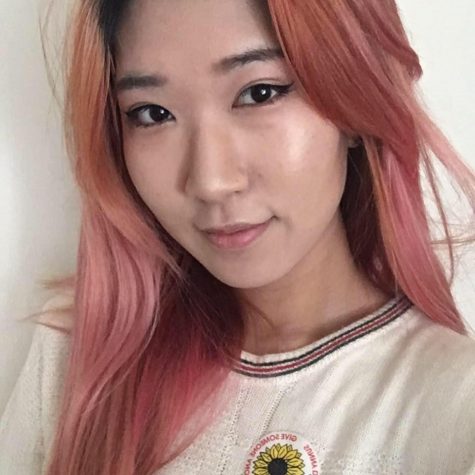 Yane An
I transferred out from Ithaca College, a journalism school in New York, jaded and swearing that I would never pursue journalism as a career after watching Nightcrawler, House of Cards and seeing in person the bullshit I thought journalism was.
I'm honored to have my mind changed as I served as editor and then Editor-in-Chief for three quarters. The La Voz newsroom has truly been my home for the last year, the staff my family and the 15 issues my babies.
My final goodbye piece will be one of thanks, even towards the haters and obstacles that have stood in my way, for making me a stronger leader, creator and friend.
Shoutout to Greg Schrader and Calvin Truong, for being the first lessons that even the best efforts of communication sometimes cannot resolve differences.
Shoutout to my amazing editor team and La Voz staff that I am blessed to have  —  Chuckie, Kunal, Kabrol, Natalie, Jay, Jack, Francisco, Matthew, Neil, Jamie, Jasmin, Duane, and Terry. I'll cherish all the editor meetings (even though I was late too often), spicy De Anza chisme and ridiculous page layouts and articles we shared.
Shoutout to the gamers at the Fireside Lounge, for being there for me whenever I wanted to procrastinate on work. Shoutout to the De Anza Competitive Gamers.
Shoutout to all of the friends I've made, and the people I've met throughout my time here. We all touch each other's lives in significant ways, and I'm so blessed to have met such a diversity of wonderful people.
Shoutout to all the wonderful (and not so wonderful) classes and professors at De Anza. I regret having ditched so many classes, and I'm grateful De Anza has provided me a quality education as well as wisdom in the form of role models and opening my mind.
Another special shoutout to Neil, my Opinions editor for the last three quarters, my second in command and one of my closet De Anza friends. We've spent many late nights (but not past 11 p.m.) morbidly pushing through production, talking shit about everything and everyone and laughing at nothing as we lost sanity through the night.
Another special mention to Jay Serrano, who singlehandedly resurrected the Sports section from its otherwise certain grave, and for always patiently helping me with his experience.
Shoutout to Adrian Discipulo, who touches everyone's hearts no matter what he does and where he goes. I missed you every production and am thankful that I was able to meet you and see you design.
And so, so much thanks to our advisor, Cecilia Deck, who has inspired and grown so many generations of writers before me. You're the best advisor ever that I didn't even know I needed, and I'll miss working with you so much.
Anyone who believes in the value of hard work for something good, the democratic freedom of information for everyone and collaborating with diverse perspectives will find a home and a family at L-42.
Yane will be transferring to University of California, Santa Barbara in the fall.