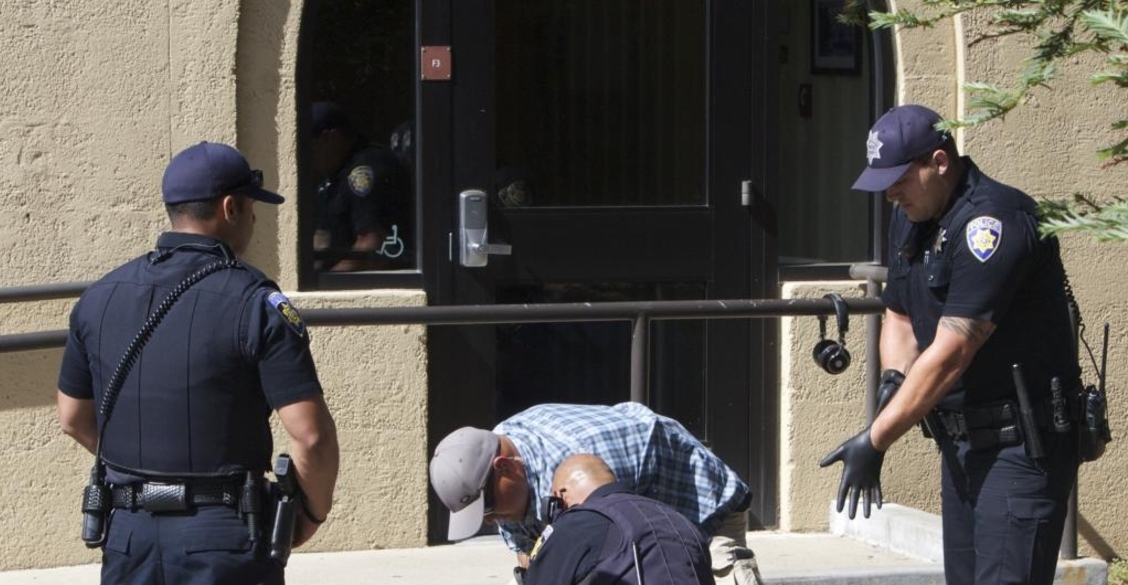 Students for Justice, a civil rights activist group at De Anza College, are advocating for a board to hold police accountable as police conduct raises safety concerns among students and faculty.
During the Academic Senate meeting on June 5, District Vice Chancellor of Finance Kevin McElroy, who is responsible for police, addressed the issue of questionable police conduct on campus, and the necessity to build up more trust and compassion between students and police officers.
"I really view our police department as … a community police department that is here to support our students, and our faculty, and our staff, and provide security," McElroy said.
"One of our biggest challenges is finding qualified officers to come work for us," said McElroy. "We don't pay at the same rate as the cities and the counties do and we don't have the same retirement packages as they do so we're at a disadvantage in recruiting officers."
"We're constantly looking to make those expectations clear with the officers, and have discussions … that promote community policing, but at the same time, it's an ongoing process," said McElroy. "It's a cultural thing that has to be on some degree … a learned perspective, but it's something that's very important to us."
According to Foothill-De Anza Chief of Police Ronald Levine, police officers are required to attend a "Campus Law Enforcement Course" and a "Crisis Intervention Training" course.
These programs provide officers with the training to improve safety in the community, give officers a better understanding of challenges in the mental health community, and the tools to de-escalate crisis situations, but some students have raised concerns about feeling intimidated and harassed by the police.
"We don't know how big of a problem this is," Anisa Chaudhry, 18, psychology major, said. "It is hard to track because for many people, it is better to move on and forget it, rather than to speak up."
"There needs to be accountability measures and oversight for police who threaten or harass students on campus," a representative from Students for Justice said. "Complaints about campus police should be considered and reviewed by an external body of students, faculty, and staff that represent the fabric of the De Anza College community."
Despite these concerns, it is important to understand that campus police do acknowledge that this is an issue, and are willing to work with De Anza to create an environment where students can feel safe.
"President Murphy and I agreed. . . that we are going to get together and come up with specific plans and strategies of additional steps we want to take having to do with the interactions between our constituencies and police department," said McElroy.
Two outreach programs that are being planned are "Coffee with a Cop," and "Chief's Advisory Council." Both programs are meant to allow for more open communication between the De Anza community and the District Police.
"I so badly want our officers to be viewed, particularly by the students, as somebody who's there to help them and protect them and support them," said McElroy. "Not to police them; not to look for gotcha opportunities. That is not what I want our police department to be viewed as, but we've got some ways to go."