DA Voices: What project are you working on?
"DA Voices" is a recurring feature used to spotlight De Anza College's diverse community voices. We ask the same question of different people and arrange their quotes so that readers can see varying points of view. This week, our reporter Teresa Wu asked, "What project are you working on?"
Quotes have been lightly edited and condensed for clarity.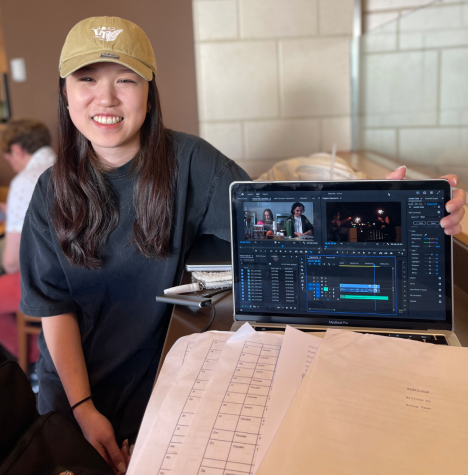 Sonya Tsao, 20, film production major, is currently working on a film called "Sixty-six."
"I started the official screenplay in April and did all the pre-production work, which is filming at the beginning of May," Tsao said.
Tsao shared a brief outline of the film and how she selected this topic.
"The film 'Sixty-six' matters a lot to me," she said. "The story is based on my personal experience. It is my very first time actually filming something I wrote, directed, produced, gathered, and worked on with a whole team."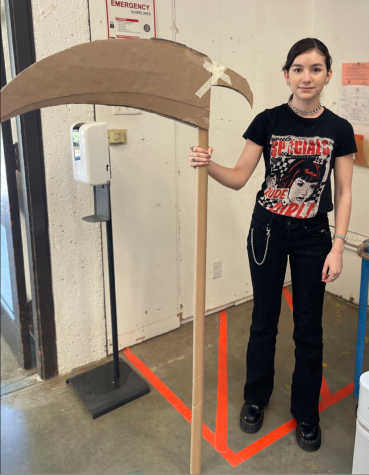 Madeline Sanchez, 20, studio art major, crafted a large scythe.
"I chose the scythe one week before my great grandfather passed away," Sanchez said. "My family absolutely hates what I'm doing because they thought I chose it after the fact that he died." 
After completing the piece, Sanchez said she has future plans for its use.
"I have an aunt who likes to cosplay," she said. "I will paint black and silver shading on it."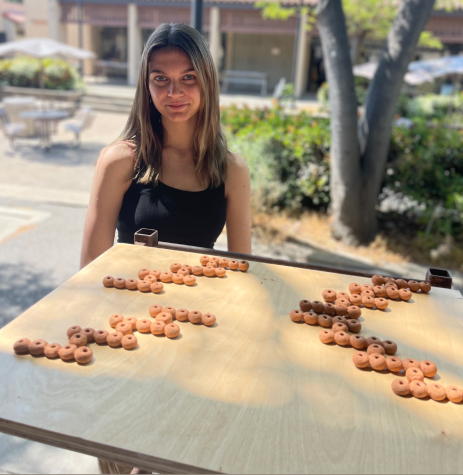 Alex Mccormick, 18, ceramics major, created a repetitive circle shaped piece.
"We mixed toilet paper with wet clay until it got really strong," Mccormick said. "We're now able to put a bunch of little parts together and then when it fires, it stays together and is cleaner inside."
Mccormick shared why she chose to do this project. 
"I like repeating patterns," she said.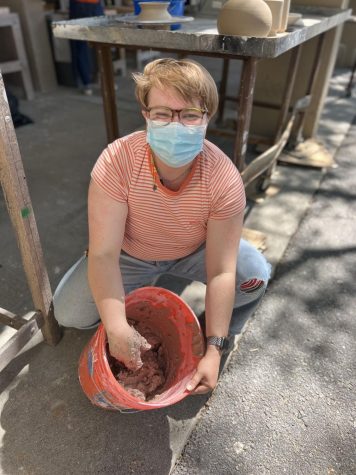 River Harris , 26, psychology major, is working on flattening a plaster mold. 
"I had to level the table where we mix plaster dust and water in the right ratio using a drill with a big spinny piece on it," Harris said. "Then we fill a whole bunch of plastic bowls up really fast and tap the table to make sure it doesn't get bubbles on the bottom or any way through it."
Harris explained her intention with the plaster mold.
"They're going to be like archways," she said. "It's building off of an older work that we did earlier to make texture rollers. It's going to have a geometric shape."