May 2021 marks another Mental Health Awareness month shadowed by the pandemic. Still, students can still enjoy many activities that support mental health.
Here are five suggestions to put your mind at ease:
"Night in the Woods" (video game)
In "Night In The Woods," a single-player adventure game, you play as Mae Borowski, a college drop-out returning to her rural hometown. As the game progresses, Mae explores her mental health as she uncovers mysteries about the town she calls home.
It is a charming adventure game that takes several hours to finish, working through mystery, mental health and growing up.
"Destigmatized" (podcast)
Adam Kavalin's "Destigmatized" informally discusses mental health with normal people and their day-to-day lives. The description of each episode contains all necessary trigger warnings, an easy welcome into hard discussions.
"Maybe You Should Talk to Someone" (book)
The funny memoir by Lori Gottlieb explores her experiences as both a psychological patient and a clinician. Gottlieb underscores the importance of therapy as you traverse through life.
Through her descriptions of patients as well as her willingness to talk about her own issues, Gottlieb writes an insightful story that everyone should read.
"Neon Genesis Evangelion" (series)
The 1995 mecha (robot) anime "Neon Genesis Evangelion" takes place 15 years after a cataclysmic event leaves Earth in shambles, further complicated by the descent of "Angels" — an alien species intent on attacking humanity.
While the plot summary may seem jarring, the cast tenderly explores anxiety, insecurity, and depression.
The plot is sometimes confusing, but the relatable cast creates an incredible narrative that highlights mental health alongside its dreamlike plot.
"The Skeleton Twins" (film)
"The Skeleton Twins" is a comedy-drama that follows two siblings who reunite after a decade of estrangement.The movie comes with a trigger warning, as it opens with the sibling's individual suicide attempts.
The movie is both funny and heartbreaking, spurring an incredible discussion about mental health and how family and friends cope when they're at rock bottom.
Take the chance this Mental Health Awareness Month to explore these works and others. As schoolwork intensifies, make sure to take time to care for your mental health.
About the Contributor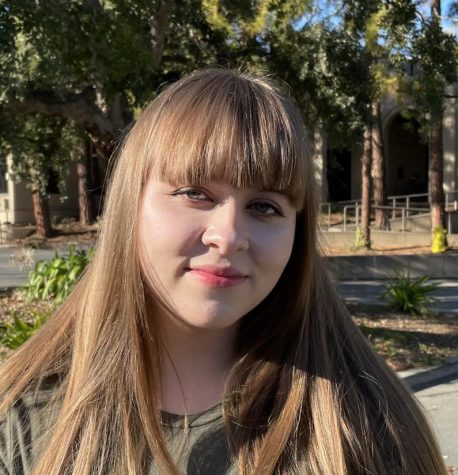 Maida Suta, Opinions Editor
Maida is the Impulse and Opinions editor. She is excited to develop her journalistic skills while helping others.