Little Mix's "Women Like Me" video shows women transcend norms

1

min read
Four member girl group Little Mix, known for their empowering lyrics to women, teamed up with rapper and singer, Nicki Minaj, in their new hit single, "Women Like Me," which combined with the music video, shows you don't have to be the "typical woman" to be your true inner queen.
The music video oozes confidence and their body language displays a, 'This is who I am, take it or leave it' attitude. The video caters to all women as it empowers to live with confidence and will boost women's confidence all over the world.
Scenes displaying the group in Victorian-era wear, and then flashing to a different scene of them in urban streetwear shows the parallels between women and how the view of what the "ideal" woman is slowly changing.
Nicki Minaj adds her swag to the lyrics and video, unapologetically emphasizing that she will change for no one. She claims she has done her share of mistakes and regrets them, but she is who she is. It is almost as if she is challenging men to see if they can handle a strong and successful woman like her.
Minaj's presence drastically changes the tone of the video, as after her appearance, the members of Little Mix's mannerisms change. From balancing books on their heads, eating with their mouths closed and ironing clothing; to throwing items and trashing the dinner table, the group represents that women do not have to fit the stereotypical norms society has put on females.
Overall, the "Woman Like Me" video shows that women from a variety of different backgrounds can be themselves and still be the divine goddess that they are. A powerful, feministic stance, Little Mix proves that women are the future.
About the Writer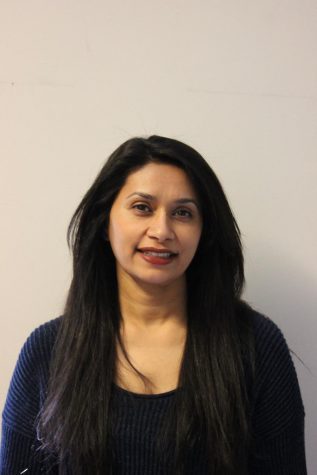 Shiri Marwaha, Assistant Campus beat editor
I'm Shiri. I've been a reporter at La Voz during the fall and winter quarters 2018 and now am profile editor and assistant campus beat editor. I'm...