De Anza College student no chill when supporting local artists

3

min read
William Nguyen, 19, business major, is photographer, designer and event director.
William was the lead planner of No Chill Summer, an art show held in Palo Alto on June 3rd, 2017. This first event was a success with over 300 people in attendance. There were about 20 performers and 20 visual artists and poets. About 20% of the audience was De Anza students. The average age there was 19 years old, with each ticket sold from $12-$15.
Why did you decide to create No Chill Summer art shows?
No Chill Summer was inspired by small groups, such as Guava Gang and Deathamphetamine, of high school artists in San Francisco and Oakland. They threw art shows consisting of live performances and art galleries. San Jose doesn't have a lot of events that help artists with their exposure and artists thrive off their audience so I really loved the idea and wanted to bring it home to South Bay.
Who did No Chill Summer cater towards?
The event was created for artists, musicians, and anyone who can appreciate art really. I attempted to make it a musical festival, art gallery, and a dance party all in one, while artists and performers could have the opportunity to network. I went to Piedmont High School, so as a guy raised in East Side San Jose, I wanted to bring cultural awareness and diversity to the event. San Jose is heavily populated with minorities. East Side San Jose maintains its diversity and prevention of gentrification for over 150 years. There's no reason young artists' work in this community should not be celebrated.
Why No Chill? Where does the name come from?
I was trying to find names for it. But one time I was just messing around on my phone and the name "No Chill Summer" came into mind. It sounds kind of silly, but I wanted the name to be oxymoronic, hence "chill" and "summer".
What motivated you to do this?
I love going to concerts, events, and meeting new people. And I believe art is very underappreciated, I thought No Chill Summer would be a way to not only unite a community of artists, but help them with exposure. I also wanted No Chill Summer to represent people of color and their hard work.
To view William's work, check out his website: https://www.willyumn.com/
Instagram/Twitter:@willyumn
Erika Dunn, 19, Art & Design: Games & Playable Media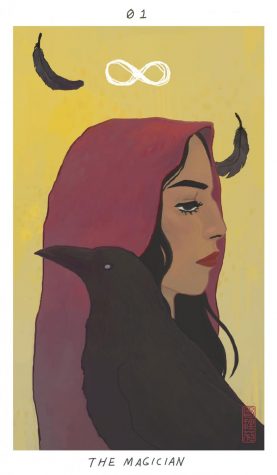 What do you think this does for the De Anza community?
I think his impact reaches beyond just the De Anza community or the art community; all sorts of people from all over the bay area come to these events. It would be great if De Anza hosted events like this or made venues more available for people to put on events. A lot of the artists and musicians go to community college… it would be great to remind people that there are brIlliant minds enrolled in De Anza and that there's no shame in going to junior college