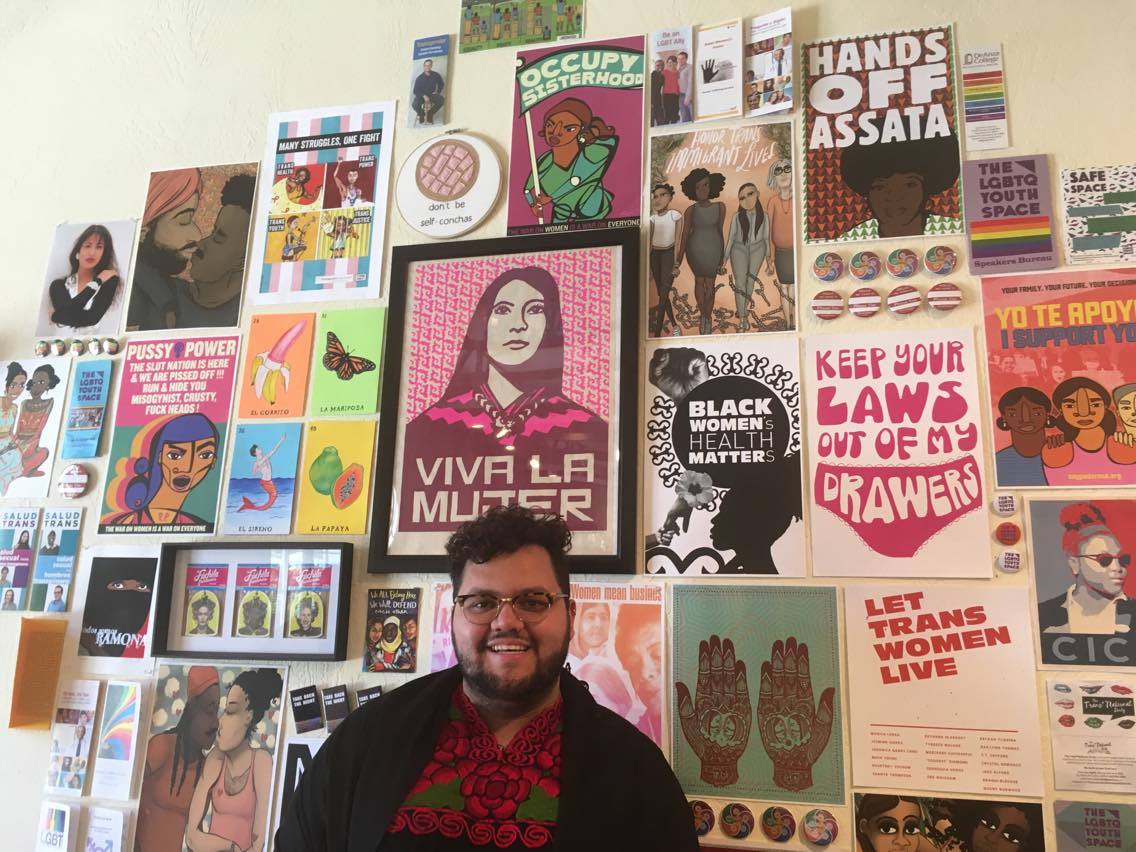 Andrew Shinjo
The De Anza College Office of Equity hosted the "Femme Space" panel and exhibit last Thursday to honor the late artist Amanda Harris.
"Femme" refers to a feminine-appearing person in the LGBTQ community.
Harris, a monumental figure in the femme community, helped bring awareness to femme identified people.
The main theme brought up during the event was the lack of visibility the femme community faces.
"Visibility is something that has been lacking in our community because a lot of times when people think of lesbians, they think of short hair," speaker Hollis Proffitt said. "A lot of femmes, people don't look at them, and know that they're gay. So, we've been invisible in the community a lot."
Proffitt said that Harris's contributions as an artist has been significant for the femme community because her art helped bring attention to their community.
The art exhibit was organized in the California History Center, and featured photos and biographies of femme identified along with artwork chosen by Georgie Guitron, 19, sociology major.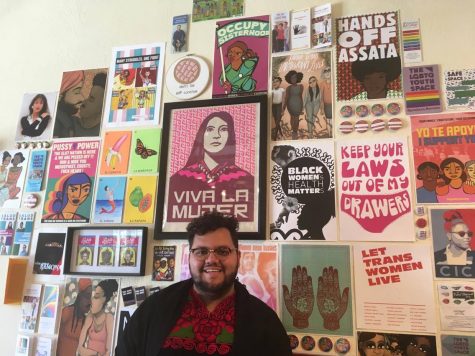 "For the femme exhibit, I was actually asked to create an art wall. So, most of the pieces on this student wall are from the Bay Area," Guitron said. "We work with women, and LGBT folk. There is a lot of [pictures of] reproductive justice, women's health, awareness of safe sex, brochures, information, and also organizations we are connected with. So, all of this is sort of mushed together, and is created into this huge piece of art." said Guitron.
Audience member Jules Dye, 21, psychology major, said that it was really nice to have space created for queer people, and especially with the beautiful artwork in the exhibit. Dye also said that the exhibit is a way to give femmes, who many people willfully ignore, more power.